Open Board of Trustee Position for College Student
In the fall of 2019, the Ausherman Family Foundation opened a position on the Board of Trustees exclusively for a college student. The Foundation recognized that there was a gap in the age representation of the younger generation and wanted to invite the opinions and voices of this cohort into grant conversations. Moreover, this provided young adults with an opportunity to build their resume, get experience with the grant process, gain knowledge about the Frederick nonprofit community, and network with influential professionals.
The first Hood College Board of Trustee member was Frederick native Caylee M. Winpigler, who was onboarded in the fall of 2020. She served a one-year term on the Single-Year Grants Committee and was, after her graduation from Hood College in May of 2021, hired by the Foundation.
Through her Board of Trustee position, Caylee was crucial in bringing new ideas and a fresh perspective to the table. She was able to provide her own research on topics including her Winpigler family genealogy and the Culler Memorial Fountain, to build the knowledge of the group.
Although COVID-19 stood as a barrier to in-person meetings, Caylee managed to make a site visit at the tail end of her term as a trustee. This site visit was with AARCH in the new space they are renovating into a museum, archive, and interactive display center.
The opportunities that Caylee was able to take a part of – networking, site visits, lectures, presentations, and firsthand knowledge and experience – are available to the next student who fills her position!
The Ausherman Family Foundation is hoping to onboard this new trustee member by the beginning months of 2022. As this will be the beginning of a year-long term, AFF hopes to recruit a student with sophomore or junior standing, so that they may be able to fulfill their year-long commitment.
The time requirement is small and includes one monthly committee meeting and all-inclusive board meetings every three months. There will be another opportunity to learn more about his opportunity on October 28 in the Hood College Career Center from 1-2pm as Caylee will be there to meet students and give a brief presentation about the position.
Please reference this brief document for additional information and or reach out to Caylee M. Winpigler (gro.namrehsua@relgipniwc) to explore this opportunity further!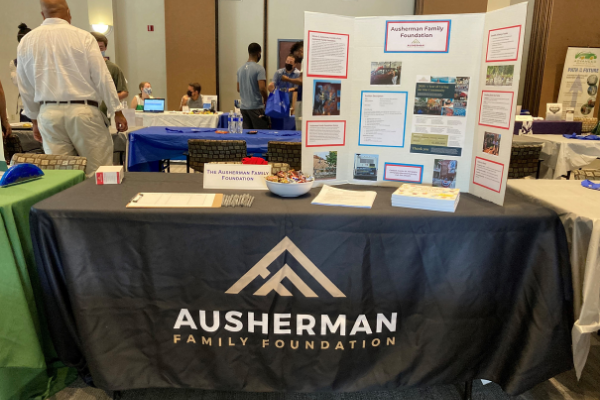 Interested in more news articles?
Check out other happenings and interesting news related to the Ausherman Family Foundation and Frederick County, MD.