Grant Updates Due To COVID-19
CAPACITY BUILDING GRANTS:
Due to additional resources needed by nonprofits and foundations, the Trustees have opted to not accept Capacity Building Grants until further notice. However, if your organization has a grant request which would be considered Capacity Building, you may apply with a General Grant Letter of Intent (LOI).
GENERAL GRANTS:
The 2021 General Grants budget has been reprioritized to focus on emergency funding. We will temporarily fund only historic and existing grantees. Funding will also be considered for the provision of critical services to support the community and its members during the crisis.
Grants
Ausherman Family Foundation is pleased to support 501(c)(3) organizations in Frederick County through grantmaking.
Already started your grant request?
Or do you know exactly which type of grant you're applying for?
*Grant requests that do not serve Frederick County residents will not be reviewed.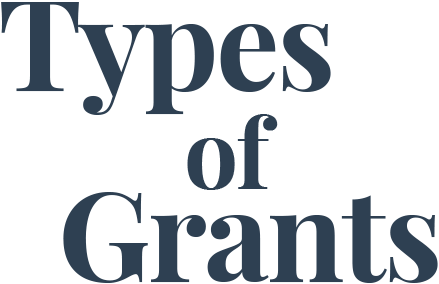 We focus on 3 types of grants.
Learn more about each type below.
Organizations or programs that provide enrichment and increased opportunity to children and youth as well as organizations or programs that strengthen families. Programs and activities included are scouting, mentorships, youth leadership, youth community service clubs and job training, parent engagement, college access, academic enrichment, and arts activities.
Human Services programs and services that provide basic welfare to help individuals, families, and communities to prevent, alleviate, or better cope with crisis, change, and stress. This includes the following sub-categories: crime and delinquency prevention, legal services, employment/jobs, food, housing/shelter, and women's issues.
Health services include treatment and rehabilitative programs relating to physical and mental health. Programs and services include but are not limited to the following sub-categories: mental health and crisis intervention, diseases, disorders and related medical disciplines, nutrition, and dental care.
Organizations or activities that promote enjoyment or understanding of the visual, performing, folk, or media arts; communication organizations (film, video, publishing, journalism, radio, television); and organizations or activities that promote the appreciation or understanding of historical events. Included are organizations which support artists, performers, entertainers, or writers, art and performing art schools, centers, studios, and historical societies and museums.
Organizations or programs that contribute to the public good and benefit society including, but not limited to, the following sub-categories: Beautifying public spaces, civic organizations and institutions, community/neighborhood development and improvement, and philanthropy, volunteerism, and grantmaking foundations.
What We Don't Fund
The Ausherman Family Foundation will not support the following:
Animal Welfare Organizations
Athletics, Leisure, Recreation
Environment
Areas considered government responsibility
Schools, including private, charter, or Frederick County Public Schools
Public Safety, Disaster Preparedness, and Relief
Individuals, including Political Support
Religious Missions
International Projects
Grant requests of less than $2,500