Staff
Ausherman Family Foundation's staff is a hard-working, collaborative and highly-skilled team passionate about making a difference in Frederick County.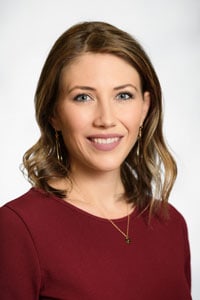 Leigh Adams
Executive Director
Leigh Adams is the Executive Director for Ausherman Family Foundation. She comes to the Foundation with more than 15 years of experience in the nonprofit sector and has a passion for connecting people together for the greater good.
Leigh holds a Bachelor of Arts degree from Salisbury University and is working toward a Master's degree in Business Administration at Hood College. She serves on the committees for the Frederick Speaker Series, The Community Needs Assessment, The Nonprofit Alliance, and the Foundation's annual Nonprofit Summit. Leigh is an active member of the Women's Giving Circle, Hood College's Board of Associates and is a 2018 graduate of Leadership Frederick (the best class ever).
Adams previously was the Director of Marketing and Business Development for Goodwill Industries of Monocacy Valley, one of the area's largest nonprofit organizations. Her earlier career includes corporate and nonprofit event planning and logistics. Adams resides in Frederick County with her husband and two children, Wesley and Evie. In her spare time, she enjoys cooking, traveling, anything to do with the beach, and being with family.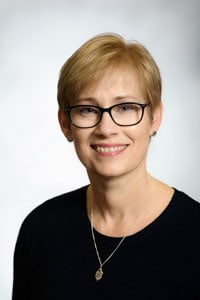 Lori Perkins
Grants Manager
Lori Perkins is the Grants Manager for Ausherman Family Foundation. Lori's previous nonprofit sector work includes working as the office manager for a children's residential treatment facility, where she helped obtain funding for the residents.
Lori joined Ausherman Family Foundation in 2015. She works to improve and streamline the grant application process and works closely with grant recipients and other community funders. She is a member of the Nonprofit Summit Committee and an active member of the Frederick Funders Group.
Lori received her BA in Psychology from UNC-Greensboro. She lives in Frederick with her husband and two dogs. She has two adult daughters, one of whom lives in Frederick and the other in Michigan. Lori is a member of Carroll Creek Toastmasters and volunteers her time with Frederick nonprofits.
Jen Specht
Community Relations Coordinator
Jen Specht is the Community Relations Coordinator of the Ausherman Family Foundation. She has eight years of experience in the marketing field including brand management, corporate partnerships, social media, and strategic planning. Jen received her Bachelor of Science in Marketing from Messiah College in 2010. She is a native of Frederick County and is dedicated to serving her local community. She has been an active member of Frederick Church of the Redeemer for over 10 years and serves on the Community Outreach Team, Youth Ministry, and Young Adult Ministry.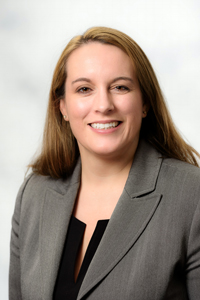 Laura Lebo
Controller
Laura Lebo is the Controller of Ausherman Development Corporation, Ausherman Family Foundation, and Ausherman Family Trust. In 2002, she received her Bachelor of Arts in Spanish, with a minor in Business and Accounting, from McDaniel College in Westminster, Maryland. Laura then moved to Frederick County with her husband where she began her career in public accounting working for McGladrey & Pullen, LLP. She joined Ausherman Development Corporation in 2010 and completed her CPA certification in 2015. Laura resides in Walkersville with her husband and children. She is a member of St. Timothy's Catholic Church in Walkersville.
Peter Couchman
Director of Community Benefit Projects
Originally from Gettysburg, PA, Peter has worked in the non-profit sector for 20 years with a focus in the performing arts and public garden industries. Peter earned his bachelor's degrees from Tufts University and the New England Conservatory of Music, and his graduate degrees from the University of Cincinnati and the New York Botanical Garden. In 2013, he became the first Executive Director of Frederick's High Glen Gardens, leading them through their first master plan, first strategic plan, new garden tour programs, new database and mapping software, and significant garden development. In 2017, he added the role of Interim Director of Development for New Spire Arts, an organization catalyzed by the Ausherman Family Foundation. Peter is thrilled to have joined the AFF team in 2018 and looks forward to serving the vibrant Frederick community.