Trustees
Ausherman Family Foundation's Board of Trustees is a diverse group of family members and community stakeholders who are committed to strengthening the Frederick Community.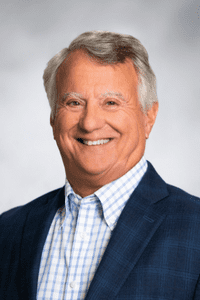 Marvin E. Ausherman
Chairman & Founder
Marvin Ezra Ausherman, a native of Frederick County, received his Bachelor of Architecture degree from Miami University of Ohio in 1974.

After a successful career as a second-generation residential homebuilder/developer completing 30 communities and 5,000 homes over the last 40 years, he has been for the past 15 years a commercial developer/investor and devotes much of his time to the family's philanthropic endeavors, having created the Ausherman Family Trust in 2000 and the Ausherman Family Foundation in 2006.
Marvin has and always will be involved in many Frederick County organizations and projects for the betterment of the Frederick community. Examples are serving on the County's Affordable Housing Council as Chair, on the Boards of the Chamber of Commerce, the Community Foundation, YMCA, Federated Charities, Habitat for Humanity, Frederick Memorial Hospital System, FCC, and others. He is the founder of BlueRidge Bank, a local Frederick County community bank, and also a member and Paul Harris Fellow of the Frederick Rotary Club.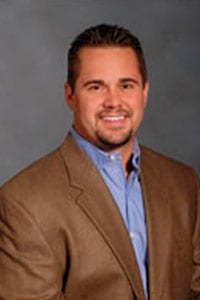 Justin E. Ausherman
Vice Chair & Secretary
Justin Ausherman, a Frederick County native, attended schools at every level in the County, graduating from Thomas Johnson High School in 1996. He continued on to Mount Saint Mary's University, Emmitsburg, Maryland, graduating in 2001 and later with an MBA.
Since graduating from college, Justin has worked in many facets of the construction industry, beginning with employment at Ausherman Homes. He worked at Ausherman Properties from 2007 to 2012 and in 2013, he founded AushCo. AushCo focuses on full-service property management and commercial real estate brokerage.
Justin has been a member of the Carroll Creek Rotary Club, served on the Board of Directors of Habitat for Humanity and as President of the Board of Directors of the Mental Health Association of Frederick County. He lives in Frederick with his wife Lauren and his sons Cayden and Noah.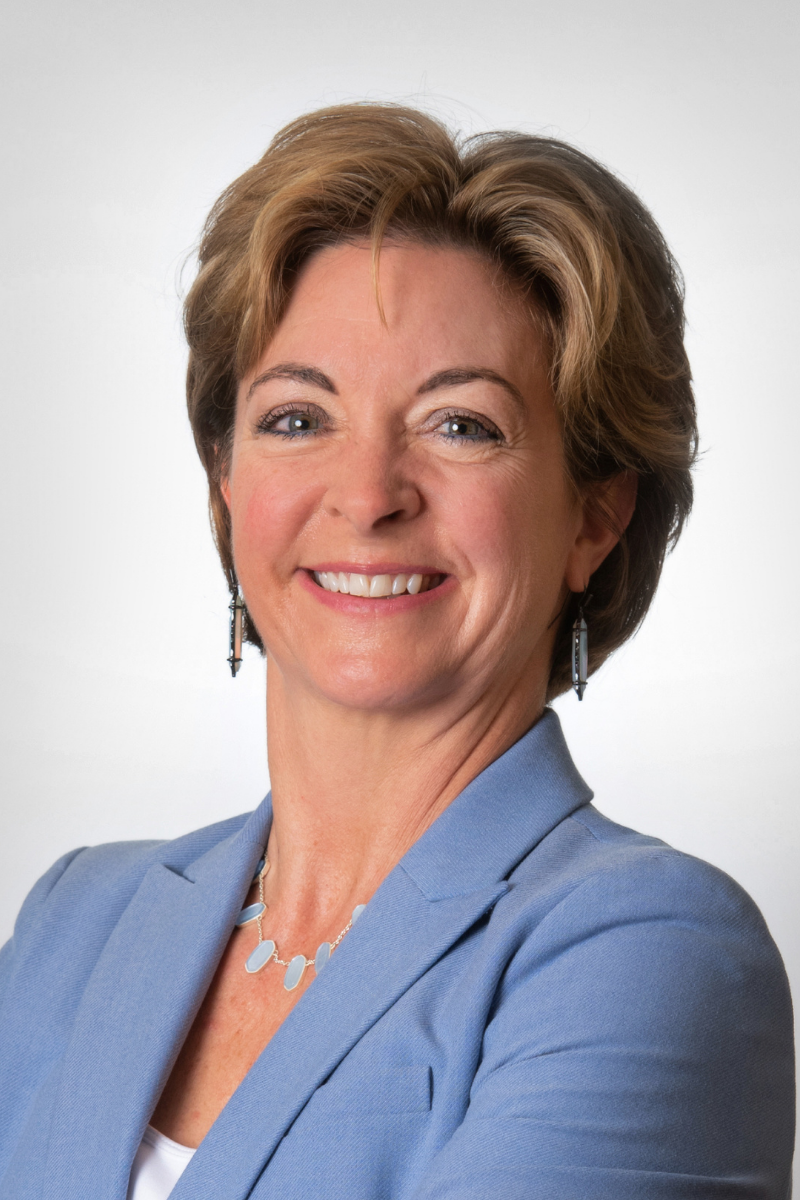 Renee Marie Ausherman, CPA
Renee Ausherman is the former CFO for Ausherman Development Corporation where she was employed for 13 years. She holds a BS degree in Accounting from Lebanon Valley College in Annville, PA. She began her work experience at Deloitte and Touché where she worked for 3 years and obtained her CPA license. In 2016, after over 25 years of a successful finance and management career, Renee retired from her CFO responsibilities. She remains dedicated to her husband, 3 children, and 2 stepchildren and their families, enjoying social time and travel with them.  Renee has been a trustee for the Ausherman Family Foundation since 2011. She currently serves as a member of the Executive Committee, co-chairs the General Grants Committee, and chairs both the Focus Grants Committee and the Finance Committee. She finds great pleasure in working with Frederick County nonprofits to support the needs of the local community and retirement has given her more time to do so.
Jeremy Holder
Jeremy Holder received his Bachelor of Science degree in Civil Engineering from the University of Maryland in 1995. He currently serves as the Vice President of Ausherman Properties where he is involved in all aspects of the development process including acquisition, entitlement, design, construction management, builder contract negotiations, builder relations and homeowner's association oversight.  Jeremy was inducted as a Life Director of the Frederick County Building Industry Association's Land Use Council in 2014. His involvement in planning and overseeing Ausherman Communities in Frederick and Washington County, MD allows him to connect deeply with local consultants, government processes, policies and the political landscape which are critical to every successful development transaction. Jeremy also leverages this experience to support the Ausherman Family Foundation's efforts in advancing Community Benefit Projects such as Square Corner, New Spire Arts, 7th Street Fountain and more. Jeremy has been a member of the Rotary Club of Carroll Creek since 2011 and serves as a Life Member and Committee Chair for the Mason Dixon Chapter of the Rocky Mountain Elk Foundation.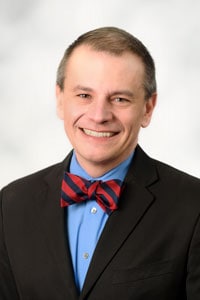 Joshua Pedersen
Joshua has worked and volunteered in the nonprofit industry for 23 years. He led the implementation of the 211 service throughout Utah, has served as Director of Services for the Utah Food Bank, as Vice President of United Way of Northern Utah, CEO of United Way of Frederick County, Maryland and most recently as President & CEO of 211 Maryland. Today, Joshua works as the 211 Director of Network Operations & Performance for United Way Worldwide. 
Joshua has served on multiple boards including, 211 Maryland, the Frederick County Local Management Board, Catholic Community Services, West Valley City's Cultural Arts Foundation, Murray City Arts Council, the Utah State Commission on Volunteers, Salt Lake Community College Thayne Center for Service & Learning, and as board president for the Utah Nonprofits Association. 
Today, he serves on the Maryland Governor's Commission on Service & Volunteerism, Frederick County Health Care Coalition, Hood College Enactus Business Advisory Board, and First United Bank's Frederick Advisory Board and as Vice Chair of the Board of Maryland Nonprofits. Joshua has a bachelor's degree in Communication from Weber State University.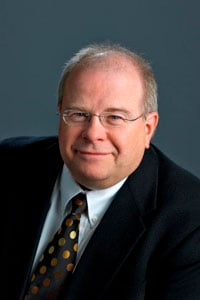 Joseph S. Welty, Esq.
Joseph S. Welty has been practicing law in Frederick since 1974 when he began as an associate with Rosenstock, Burgee, Bower & Philips, P.A. After becoming a full principal in two years, the firm later became reorganized and known as Rosenstock, Burgee & Welty, P.A. in 1981. This firm merged with the 220-lawyer, Baltimore-based, regional law firm of Miles & Stockbridge P.C. on January 1, 1987. Joseph served on the Board of Directors of Miles & Stockbridge from 1988 through 2012 and served in the capacities of President and Chairman from 1996 through 2001.
Over the period of his practice, he has focused primarily on business and tax issues, including but not limited to sale and purchase of businesses and real property of all kinds, as well as commercial transactions of every nature and commercial loan transactions for banks and for borrowers. He has served on many boards over his career, including the Board of Trustees of the Community Foundation of Frederick County, the Board of Directors of St. John's Literary Institution at Prospect Hall, the Board of Trustees of The Merle Thorpe Charitable Trust, the Board of Directors of BlueRidge Bank, and the Board of Directors of The Family Heritage Trust Company.
A lifelong resident of Frederick County, he obtained a B.S. in Economics from Mount St. Mary's University and a J.D. from Marshall-Wythe School of Law, College of William and Mary.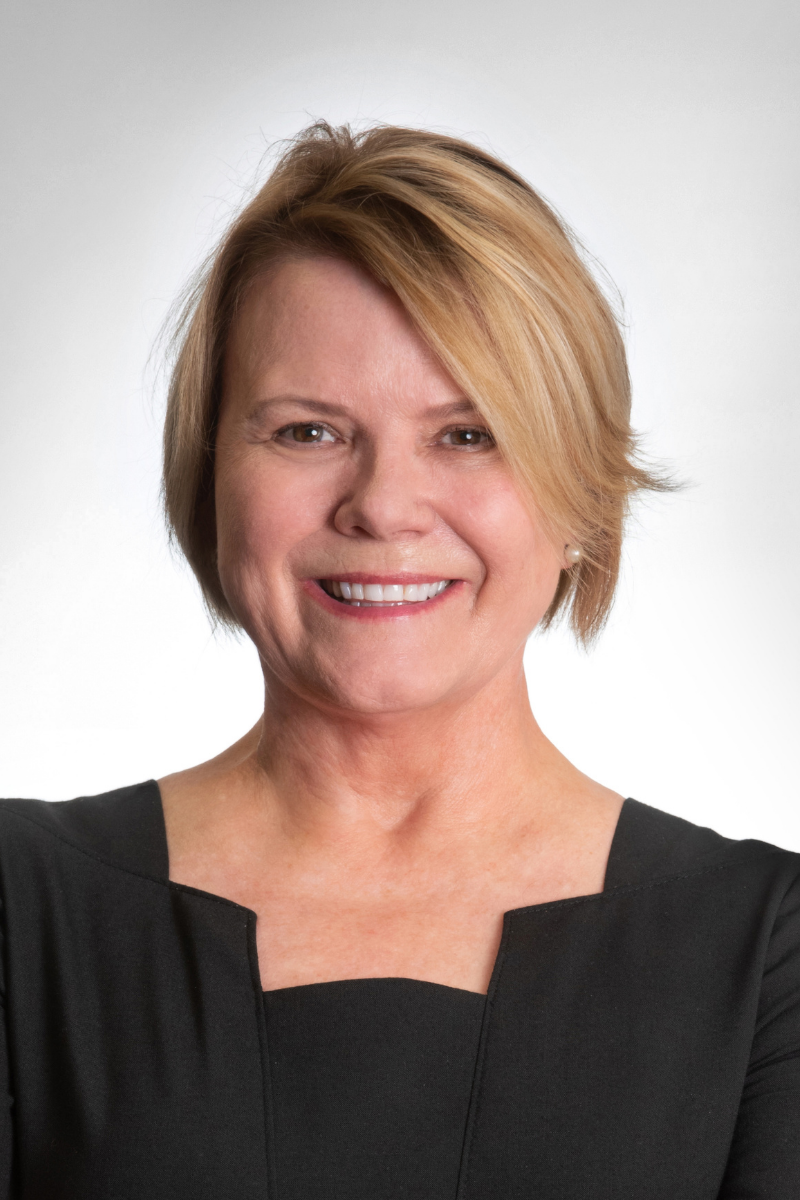 Tammie Workman
Tammie has served in varied capacities as a career educator – teacher, assistant principal, principal, and most recently, as the Assistant Superintendent of Student Services for Atlanta Public Schools. Tammie holds a BA and MA in Education from the University of Kentucky, as well as her Ed Leadership Certification from Northern Arizona University. She has worked in suburban to large urban districts serving diverse student populations. Tammie has supervised numerous enhancements to special education, discipline processes, registration and enrollment, and extended day programming. She firmly believes that robust, targeted and connected systems of support can be a game changer for communities. Tammie also loves volunteering and supporting the good work of non-profits and organizations in Frederick.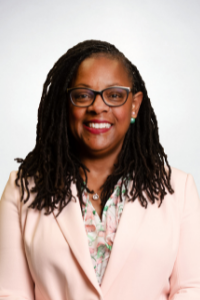 Denise Rollins, PhD.
Dr. Denise Rollins wears multiple hats: business partner in the Gary L. Rollins Funeral Home; executive director of the nonprofit Whole Heart Grief & Life Resource Center; diversity, equity and inclusion consultant for several local organizations; adjunct professor at Frederick Community College; and a speaker and trainer specializing in life, loss, leadership, and legacy. Each role maximizes her education (bachelor's degree in Accounting from the University of Maryland, College Park, master's in Thanatology from Hood College, and a PhD in Marriage and Family Therapy from Eastern University) and experience (25 years at a Fortune 100 company with leadership roles in Accounting, HR, Diversity, Training, Sales, and Consulting, along with 10 years as an Executive Director). Dr. Rollins champions awareness, access and accountability. She serves on the national advisory boards for the Tragedy Assistance Program for Survivors and the Autism Bereavement Project, as well as on the Ausherman Family Foundation and Maryland Ensemble Theatre. Denise and her husband, Gary, are natives of Frederick, MD, who spend most of their timing spoiling Tyson and Apollo, their two lovable mutts.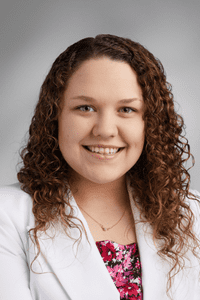 Faith Kiser
Faith Kiser is a sophomore at Hood College and has been selected as the second college student board member. She is originally from North Carolina and is now pursuing her bachelor's degree in accounting and minoring in vocal performance. Her degree is inspired by her training as a professional opera singer. Opera led her to participate in many nonprofit music organizations within North Carolina and inspired her volunteerism in Frederick. Some of Faith's accomplishments from her time at Hood include President of Alpha Lambda Delta (ALD), Peer Mentor & Leader, Honors Program member, and Maryland Collegiate Honors Council Conference (MCHC) presenter. She is also supporting the Distinguished Young Women's chapter in Maryland.