Overview
The Ausherman family has its roots in Frederick County, Maryland. Having been blessed with success, the family is committed to giving back to the community in ways that strengthen the community and ensure that the county is viewed as a viable, attractive place to live and work.
Mission & Vision
Our vision is that Frederick County is a thriving community of vibrant spaces and places, with a superior quality of life, and strong and collaborative nonprofit organizations. To realize our vision, the Ausherman Family Foundation Trustees support the following activities:
Lead others to give
Catalyze major projects and partnering with others
Fill gaps in service
Sustain effective cooperation with other nonprofit organizations (NPOs)
Collaborate and partner with other grantmaking organizations
Support leadership development through charitable giving
Offer grants for NPOs for capacity building, operations, programs, projects and focus initiatives
The Ausherman Family Foundation empowers the passion for change in Frederick County, Maryland.
Our Recognition Guidelines
Ausherman Family Foundation History
The Ausherman Family Foundation is a private family philanthropic organization established in 2001 to fulfill the family's vision for Frederick County, Maryland. Marvin Ausherman envisioned a simple, place-based Foundation that would directly support the community he lives in. He holds a "spend down" philosophy which will disperse his contributions prior to his death. Marvin's goals for the Foundation include achieving insightful giving, deeply supporting the community, funding innovative programs, integrating his family members into philanthropy and building a high-quality Board of Trustees that works as a strong team.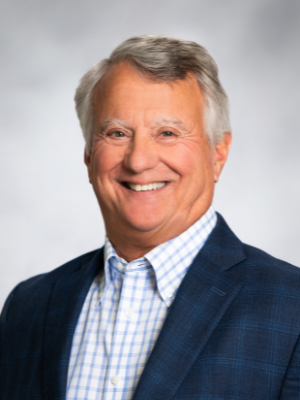 Marvin E. Ausherman, Founder of the Ausherman Family Foundation
In 1974, Marvin E. Ausherman, son of Ernest W. and Hilda L. Ausherman, a native of Frederick County, Maryland, graduated from the University of Miami in Ohio. His father, "Ernie," was a self-made man. Growing up, Ernie and his siblings were responsible for the family farm, and after he married Hilda Mercer, they had three sons and one daughter. A strong work ethic was paramount to the family as well as a strong Christian Faith. They worked on their own farmland, acquired property, and began the home building business at Ausherman Properties, where all three sons worked for the company at one time. Hilda did the bookkeeping and maintained the family home.
Marvin followed in his father's footsteps in the home building business, creating quality homes for the many people who have moved to the Frederick, Maryland area to live and work. He took over the family business in 1986 and kept Ausherman Homes' reputation as a benchmark for excellence and quality in the home-building industry, receiving the J.D. Power Award in 2001.  He is still active as a residential and commercial developer but no longer builds homes. Marvin's son, Justin, has continued the Ausherman Family legacy in the building industry, while his daughter, Kari, has taken a different career path.