Now Hiring - Note Taker for Community Forums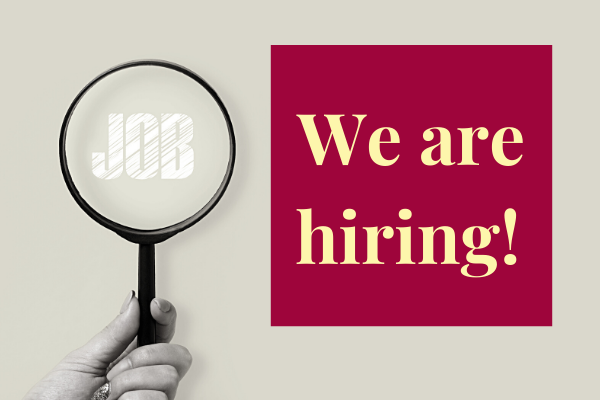 Stillwork Consulting Group LLC has been hired by the Ausherman Family Foundation to conduct a study on transportation access in Frederick County, Maryland. We are seeking someone to take notes at six to eight community forums which will be held this Fall. Half will be virtual and half will be in person.
Note Taker will be paid $100 per forum on a contract basis (they are responsible for their own withholding).
Expectations include:
Assist as needed to set up and break down in-person forums.
Attend each forum – expect 2-3 hours per forum.
Take organized and legible notes on all conversations, ideas, questions, etc. that emerge at each Forum.
Within two days of each forum produce the first draft of the notes, which should be concise yet still capture the highlights and ideas generated. These notes should be edited for clarity by the Note Taker before presentation to SCG.
Be responsible for revising the notes for a final version based upon the feedback of SCG lead consultant and study writer.
Notes need to be revised and final versions sent to SCG no later than one week after each Forum.
As needed be available to the lead consultant and/or study writer to elaborate.
Access to a strong Internet connection a must.
Ability to lift and carry up to 25 pounds.
Proficiency with Microsoft Word required; familiarity with SharePoint is a plus.
English language proficiency required
Note taker should have the following qualities:
Comfortable with Zoom meetings
Excellent listening capabilities
Strong writing skills
Ability to multi-task
Accuracy
Ability to extract important information
Follow through
Understand the importance of confidentiality
To apply:
Please send a letter of interest with a resume attached. The letter should describe how you meet the qualities described above.
Send via email to: Heidi@stillworkconsulting.com with the Subject Line: "Note Taker application"
Deadline for application is August 30, 2021.
Interested in more news articles?
Check out other happenings and interesting news related to the Ausherman Family Foundation and Frederick County, MD.