Woman to Woman Mentoring Program honors success of participants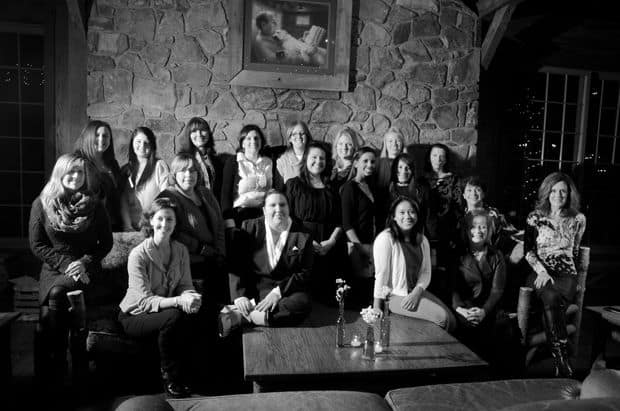 Front row, left to right: Amy Savitt, Kimber Schrader, Mariedith Poquiz, Joann Phillips and Alyssa Locke. Middle row: Jessica Graves, Pam Taylor, Christine Meehan, Shuva Begum, Samantha Portuondo and Tish Honse. Back row from left to right: Tonya Hatosy-Stier, Lindsey Szita, Jeanette Eleff, Susan Ways, Amy Norman, Maureen DeGrange, Ashley Ellis and Chrisanne Bowden. 
Posted: Frederick News-Post | Sunday, January 4, 2015 2:00 am
Photo by Julie Hipkins, owner, Originations Photography Woman to Woman Mentoring Program honors success of participants Woman to Woman Mentoring Program, offered through Frederick Community College, celebrated the success and progress of 14 mentees at its Stepping Forward Celebration, held Nov. 20 at Thorpewood, the natural resource for nonprofits, near Thurmont. Achieving success throughout life often depends on the choices made in early adulthood. During these years, young women hit milestones and crossroads that create uncertainty or redirection. The Woman to Woman Mentoring Program recognizes these challenges and offers the opportunity of a mentoring relationship for young women, ages 18 to 35, who are seeking support, guidance and encouragement to help them overcome obstacles and achieve personal and professional success. For more information about the program or to apply to be matched with a volunteer mentor, contact Tonya Hatosy-Stier, program coordinator, at 301-846-2556.
Interested in more news articles?
Check out other happenings and interesting news related to the Ausherman Family Foundation and Frederick County, MD.