Whole Heart Grief and Life Resource Center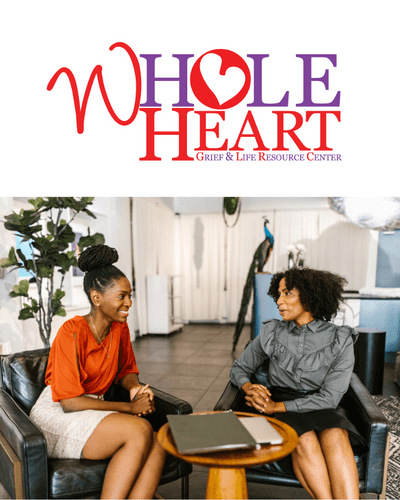 The Whole Heart Grief and Life Resource Center has provided services to Black women since 2012. It started informally as a group meeting to discuss losses in their life and to cope with the feelings of grief and pain. The leadership of Whole Heart quickly realized more could be done in addition to guiding someone through their grief. People receiving their services also needed help and advice on life circumstances that were contributing to their grief. Whole Heart made it its mission to help Black women to healthily manage emotions, network, and develop leadership skills.
This has been an empowering asset to the community especially during COVID. The COVID pandemic heightened stressors on Black women as they navigated the leadership of their household, keeping their families safe, and being care takers to their extended family. The hardships and loss this brought significantly impacted this community and led to a greater need for Whole Heart's services.
With its expanded clientele, Whole Heart wants to implement better record keeping and accounting systems to enhance their client's experience. The efficiency of this new technology will also be instrumental in lessening the burden placed on the part-time Managing Director. Bolstering the advantages of technology, will allow Whole Heart to place more energy into its services. The Ausherman Family Foundation is pleased to be supporting this technology upgrade for Whole Heart with a General Grant.
Interested in more news articles?
Check out other happenings and interesting news related to the Ausherman Family Foundation and Frederick County, MD.