Warehouse Cinemas Offers Free Facility Rental for Nonprofits
It is a pleasure to welcome Warehouse Cinemas to the Frederick community! They are already giving back by opening their facility to nonprofits free of charge. Throughout April and May, Warehouse Cinemas will be offering FREE Facility Rentals for Non-Profits to hold in person events on Mondays & Wednesdays! Check out the details below: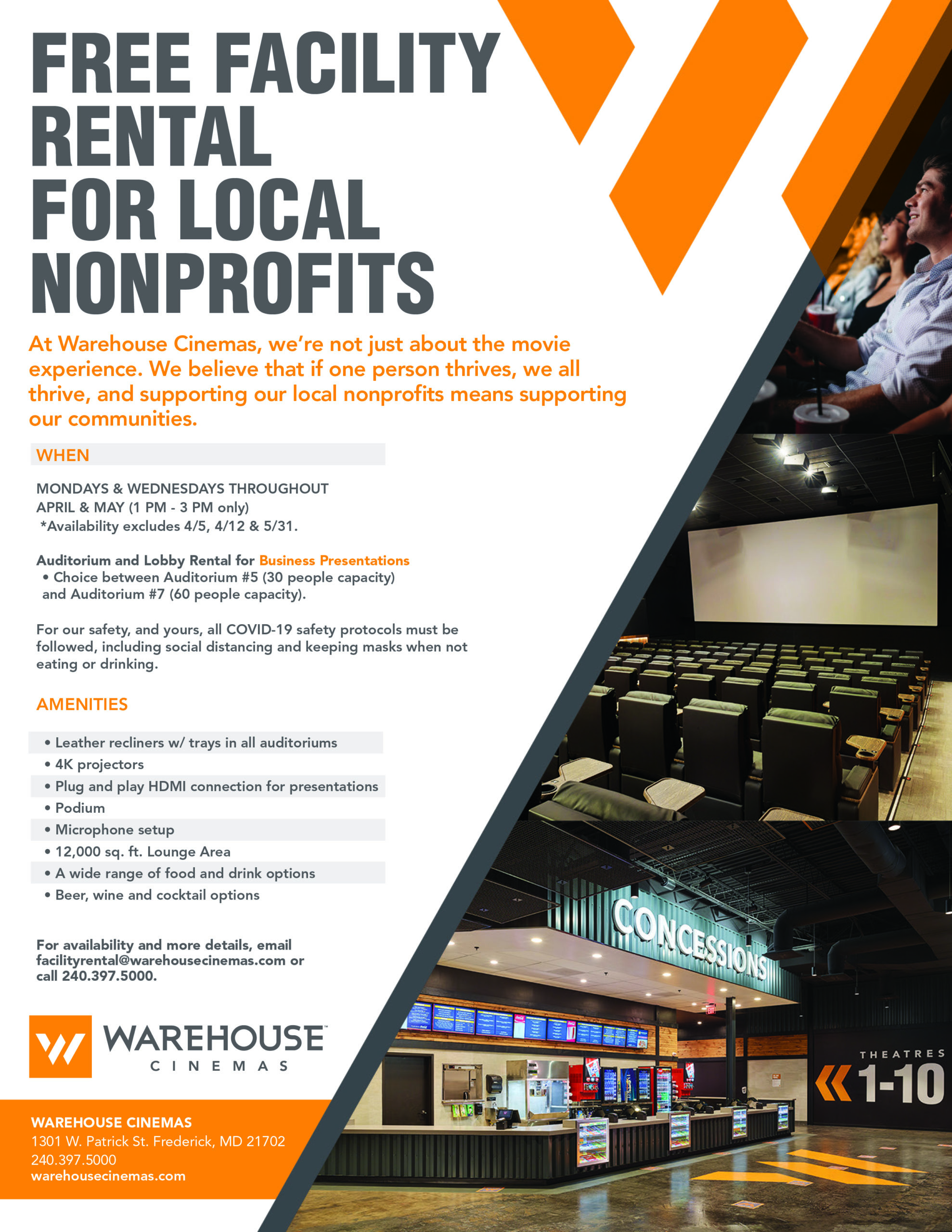 Interested in more news articles?
Check out other happenings and interesting news related to the Ausherman Family Foundation and Frederick County, MD.