Trauma Responsive Frederick Website Launched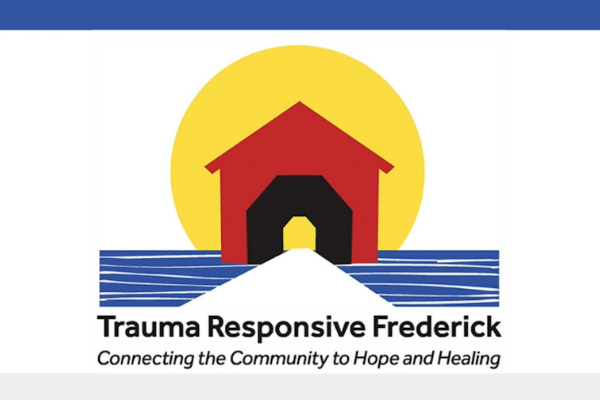 ​After months of planning, Trauma Responsive Frederick (TRF) Community Education and Awareness Committee unveiled a new website. This effort began in April of 2020 as a response to slow the sluggish governmental responses to the COVID-19 pandemic and its behavioral health implications.
Over the past year, more than 50 individuals of varied disciplines have joined TRF to focus on what was expected to be a notable increase in substance use, domestic violence, homelessness, suicide, and stress and anxiety, among other negative outcomes due to impacts of COVID.  What developed was a committed group of dedicated Trauma Responsive Frederick members who developed a mission statement, a vision statement, and strategic goals. Committees were also developed to carry out specific goals.
The Community Education and Awareness Committee, of which AFF participated in, has been working on the TRF website, which, today, AFF is beyond thrilled to unveil: https://traumaresponsivefrederick.org/. Please take a look at the website and pass it on to others who may find it helpful. Here you can find contact information for therapists who work for free or reduced rates or find informative packets that may help individuals throughout their healing process.
Since this is a community-based effort, feedback and suggestions for the website are welcomed. Please send your ideas to Leigh Adams (ladams@ausherman.org) or Rachel Mandel (rachelmandelmd@gmail.com).
The Ausherman Family Foundation is pleased to have helped facilitate this vital coordination of services in Frederick. Read more about TRF in a recent article from the Frederick NewsPost.
Stay updated on the activities of TRF by following the Facebook page at Trauma Responsive Frederick. 
Interested in more news articles?
Check out other happenings and interesting news related to the Ausherman Family Foundation and Frederick County, MD.