Temporary Mural Project in Downtown Frederick
The Ausherman Family Foundation recently funded a temporary mural project at 69 S. Market Street in Downtown Frederick.
Several proposals were accepted from artists to add a mural to the storefront of the building just steps away from Carroll Creek. The goal of the project was to create a mural that welcomes visitors and tourists to Downtown Frederick and provide opportunities for local artists.  It is one of the first buildings that visitors see as they travel down Market Street. The Ausherman Family Foundation is committed to uplifting the arts in Frederick County through catalyzing public art projects. They are honored to support a thriving arts community and look forward to many similar projects in the future.
After reviewing many submissions, Vanessa Smith was selected to complete the project. She is a graduate of Frederick Community College and her vision for the mural was to portray the diversity of Downtown Frederick. Each window frame encompasses a different aspect of the community. The mural represents a variety of community members including firefighters, business professionals, city workers, dogwalkers, and more! Future phases of the project are being explored which may include more professions.
Vanessa shared that her vision for the mural was to depict the diversity in Frederick. She kept the faces blank so people passing by can see themselves as someone in the mural because deep down, we're all the same.
To get involved in other community projects, click here.
For more information about the mural and to view the segment featured on WDVM, click here.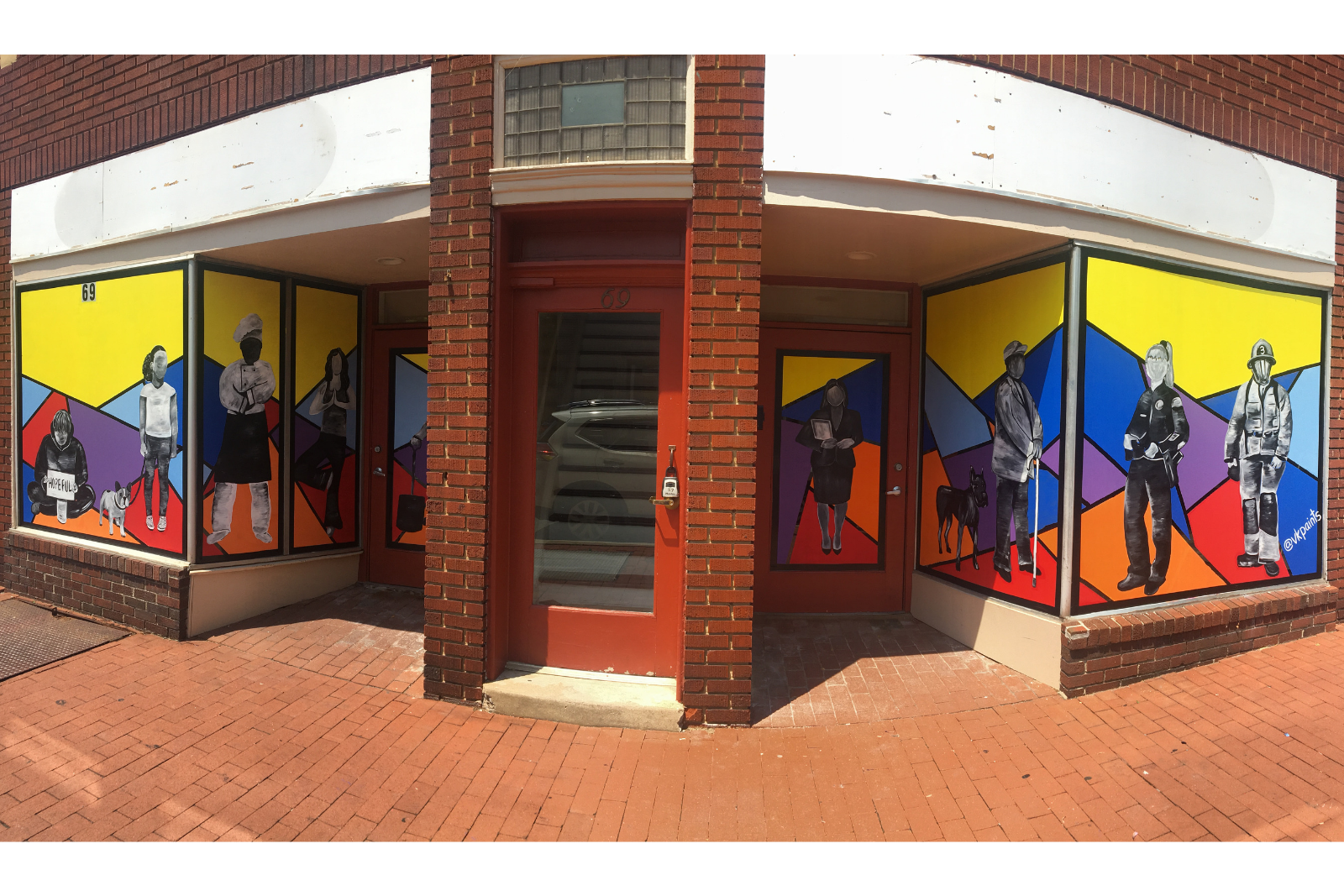 Interested in more news articles?
Check out other happenings and interesting news related to the Ausherman Family Foundation and Frederick County, MD.