Supporting Christmas Traditions in Frederick
Bright lights and greenery have brought cheer and holiday enthusiasm to the streets of downtown Frederick. The Ausherman Family Foundation is proud to support many of the programs that bring the spirit of the holidays to town.
With contributions to the Downtown Frederick Partnership, AFF helped provide downtown merchants with holiday greenery and became one of over 100 tree sponsors this year. The tree that AFF sponsored is located at 517 N. Market Street.
Then, launched on November 20, were the fleet of boats on Carroll Creek! One prominent appearance was the return of the Arctic Racer sponsored by the Ausherman Family Foundation benefiting Frederick Arts Council. This vessel is located in front of the Wine Kitchen and depicts a bright, blue sword fish. The display of the boats is organized by Color on Carroll Creek which is currently accepting votes on which boat is the best. Each vote costs a minimum of $1, and each contribution is given to various charity and nonprofit organizations. Vote for your favorite today!
Downtown Frederick is a truly magical place during the holiday season. It is a delight to see these traditions continue to bring joy to so many!
​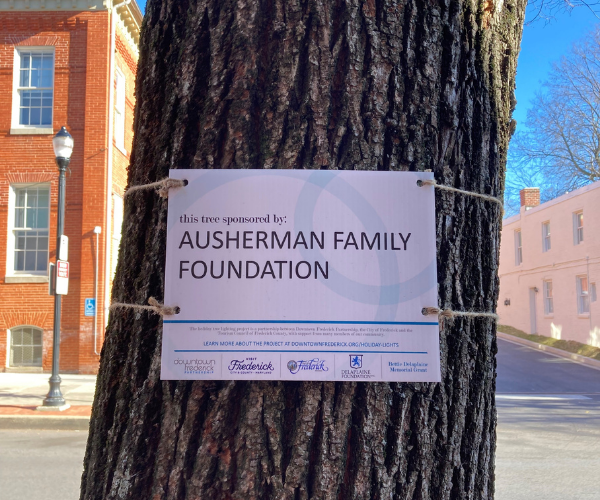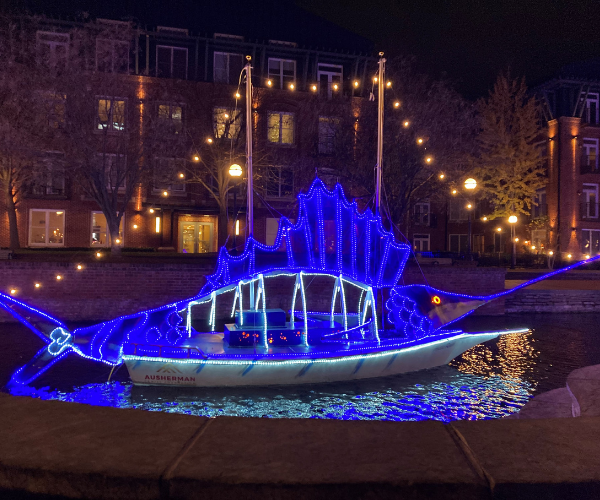 Interested in more news articles?
Check out other happenings and interesting news related to the Ausherman Family Foundation and Frederick County, MD.