STAGES Names Ausherman Theatre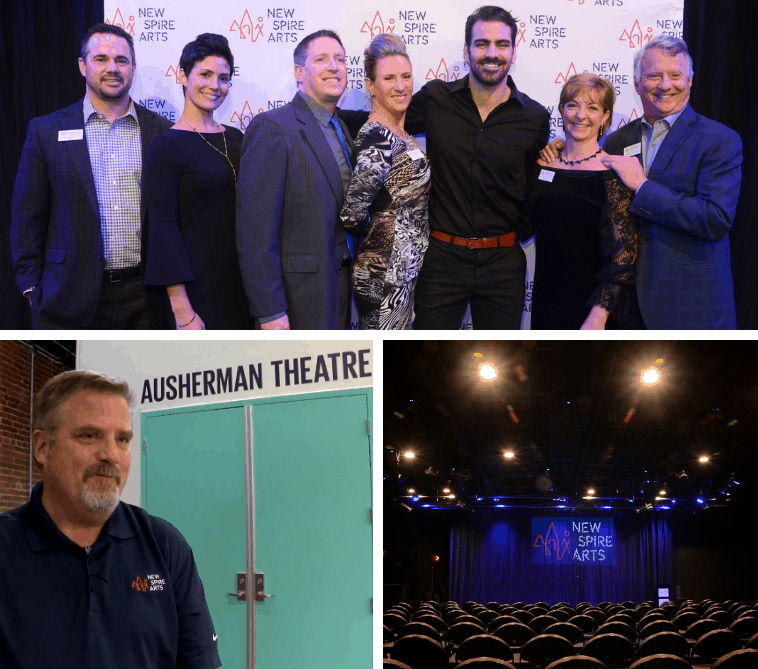 Pictured: Justin Ausherman, Lauren Ausherman, Jay Browning, Kari Browning, Nyle DiMarco, Renee Lopez, Marvin Ausherman
Pictured: Jonathan Warner, New Spire Arts Board Member
PC: Originations Photography
Ausherman Family Foundation is humbled by the naming of the Ausherman Theatre at STAGES. What simply started as a vision to transform a building into a place for Frederick artists to thrive became a long journey. The hard work of New Spire Arts and the community made this vision become a reality.
Interested in more news articles?
Check out other happenings and interesting news related to the Ausherman Family Foundation and Frederick County, MD.