Phoenix Foundation Announces Opening of Recovery High School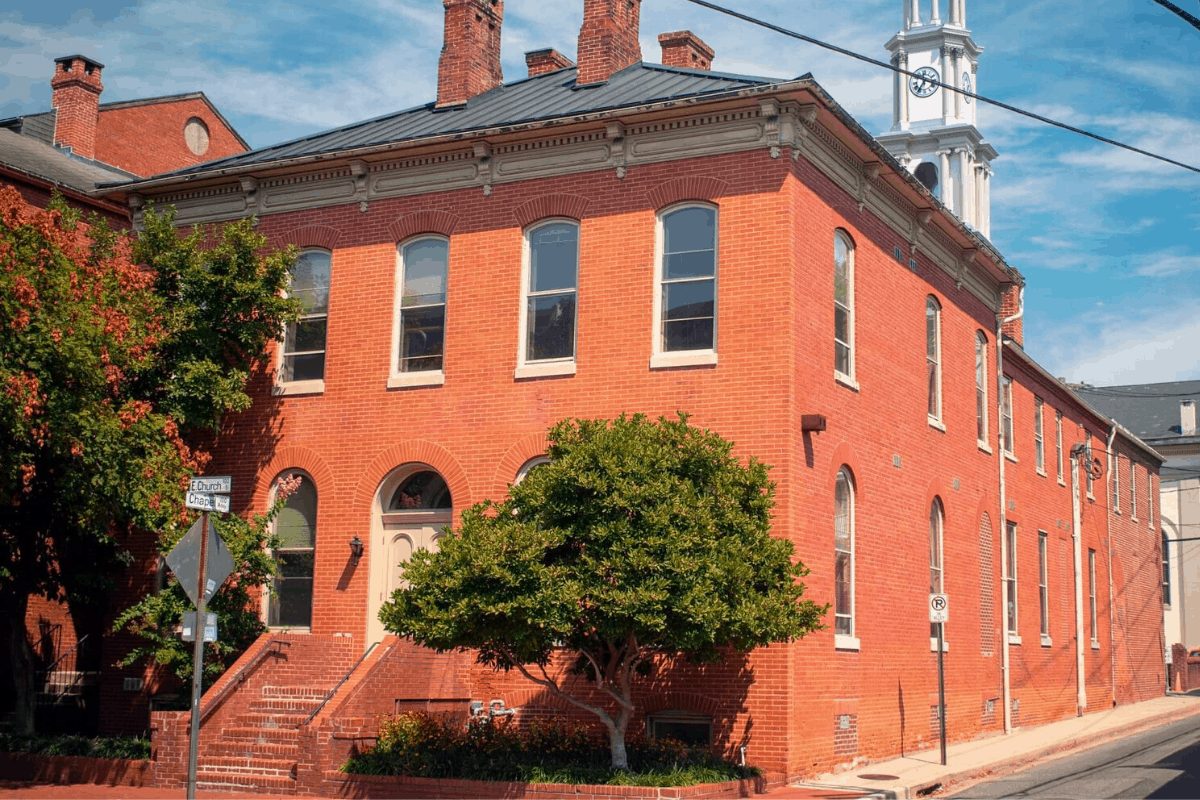 The Phoenix Foundation of Maryland Recovery High School located at 117 East Church St. in Downtown Frederick.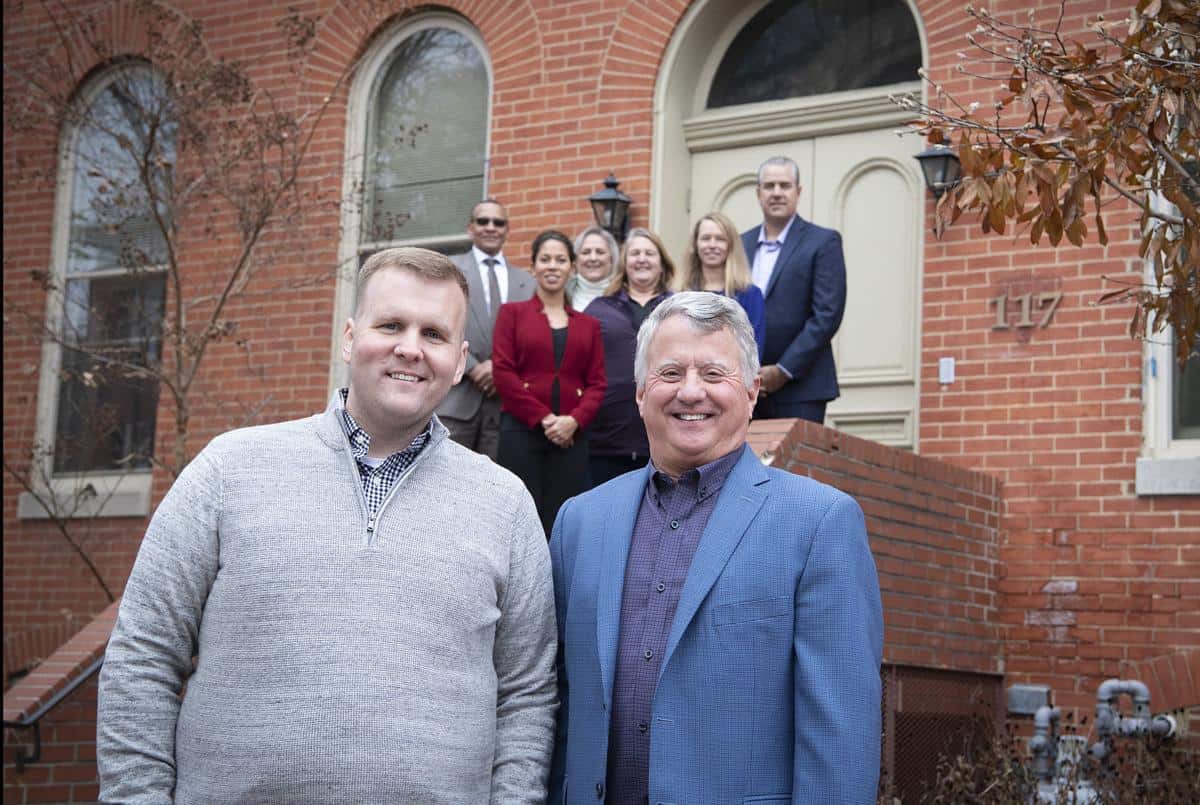 Sean Nicholson, the Phoenix Foundation's Director of Development, and Marvin Ausherman, Founder of Ausherman Family Foundation 
Courtesy of: The Phoenix Foundation of Maryland
The Phoenix Foundation of Maryland announces plans to open the state's only recovery high school at 117 East Church Street in downtown Frederick. The Phoenix Foundation of Maryland, a nonprofit organization serving those affected by alcoholism and drug addiction, is dedicated to providing a learning environment for adolescents that is focused on academics, as well as recovery support for teens entering the recovery lifestyle. The school plans to open in the Fall of 2020 but will open staff offices in December of 2019.
The Recovery High School's proposed location is convenient to public transportation, the downtown arts district and other supportive nonprofit organizations. The school's building was presented to the Phoenix Foundation of Maryland by the Ausherman Family Foundation (AFF), who is leasing it to the school for $100 a month. AFF is also contributing $150,000 to furnish and ensure the venue is compliant with all city and state accreditation requirements.
"We believe the Phoenix Foundation of Maryland addresses a critical need in our growing community," said Leigh Adams, Executive Director of AFF.
"The building, which will serve as the main campus for the Recovery High School, was always intended to be used for charitable services. This is the perfect fit to provide support for the recovering teens and their families, while focused on academics," finished Adams.
Next month, the Phoenix Foundation of Maryland staff will begin operating out of offices at the East Church location, as the organization continues pursuing accreditation from Maryland State Department of Education. When the school does open in the fall, it will accommodate up to 20 high school students, providing a small, 10:1 teacher to student ratio. Small class sizes allow students to build relationships of trust and understanding with teachers and their peers in recovery.
"The Recovery High School will provide a safe and positive environment, for these courageous teens, who are facing substance use disorder and can now focus on receiving a good education within a conducive environment," said Founder and President John Edmonds.
"When I was in early recovery, other teens showed me the way to sobriety. Having been saved from my own addiction, I'm passionate about giving back to others who suffer, just as so many helped me when I was an embattled teenager fighting for my life," finished Edmonds.
Sean Nicholson, Director of Development for the Phoenix Foundation of Maryland shares that background, having spent most of his life battling addiction.
"After turning my own life around with the helping hands of others, I've dedicated my life to serving others in recovery," stated Nicholson.
Substance use disorder is a growing problem across the country. In Frederick County alone, there were hundreds of juvenile court cases last year, with many of them being substance related. Nationwide, 90% of those who struggle with substance use disorder began abusing substances before the age of 18.
"In recovery, you're told to avoid certain people, places and things that can lead you to backslide," said Edmonds, who continued, "This school is dedicated to adolescents who have stopped abusing drugs or alcohol and who are devoted to following a more positive path in life. Our belief is that with the appropriate tools and a positive, peer-centered environment, these teens will become community assets, as they help others on their journey."
Interested in more news articles?
Check out other happenings and interesting news related to the Ausherman Family Foundation and Frederick County, MD.