Pathway to Home Ownership and Better Credit: Review of the United Way Multi-Year Grant
"What do you all want for Christmas?"
Without hesitation the children joyously replied, "Paint! We're saving all our money for our new house!"
This unconventional Christmas request came from children that were transitioning from homelessness to home ownership. Their mother was a client of the Prosperity Center at United Way of Frederick County, and she was improving her financial situation by learning sustainable budgeting options and saving her money to purchase a home. The Prosperity Center began its expansion in 2014 with a Multi-Year Grant awarded by the Ausherman Family Foundation, which was recently closed in 2021 after the program reached its goals.
~~~~~~~~
The Ausherman Family Foundation awards Multi-Years Grants (MYG) by invitation only. When selecting candidates to consider for a MYG, there are a few criteria that the nonprofit needs to meet. These criteria include having a strong board, strong staff, strong mission and proven success. The organization also needs to be willing and ready to advance to the next level achieved through AFF funding and guidance. In the MYG cycle of 2014, United Way was identified after its 75 years of service in Frederick as an excellent candidate for a MYG.
Once informed of their selection, United Way was asked to draft a Letter of Intent (LOI) to help explain a program they wanted to catalyze, enhance, or reshape. United Way's LOI focused on implementing a strong Prosperity Center for the Frederick community.
Since the initiation of the Multi-Year Grant from the Ausherman Family Foundation seven years ago, United Way's Prosperity Center has had an assortment of accomplishments:
Over $7.1 million in tax return refunds filed for free for over 4,000 ALICE individuals and families in Frederick County.
Over 600 households attending budget coaching and credit cafes with an average of 80% increasing their credit score in the first six months.
27 successful home purchase graduates with over 27 new applicants enrolled in the program.
8 successful car ownership graduates with 5 new applicants enrolled.
Tireless commitment to the Prosperity Center allowed it to achieve these great heights and improve the lives of many in Frederick County. Those people who were able to save money on taxes could reinvest that money back into Frederick businesses and the community. For home buyers, their home provided a new foundation for stability, as well as a long-term wealth building asset.
Challenges were present throughout the duration of this grant which required quick responses from the staff. One of the initial pivots that United Way made was to eliminate the small business investment program. With low interest, it was deprioritized in favor of other programs.
United Way ended the initial car purchase program, redesigned it, and introduced it again in 2020 with an improved structure. United Way has discovered, however, that owning a car is only part of the transportation problem for many lower income families. Additional barriers exist such as cost of car repairs and obtaining a driver's license. Getting a license requires 30 hours of classwork and six hours of behind-the-wheel instruction, and then at least 14 hours of supervised driving experience. This is often impossible for working adults who have limited income and don't have access to family or friends with a car.
As United Way develops solutions to these problems, it is currently piloting Ride United, a rideshare partnership with 211. This will allow individuals to obtain free or subsidized Lyft rides. The pilot program is already under way and will continue through June 2022 when it will be analyzed for effectiveness and sustainability.
The COVID-19 pandemic was an obstacle for some aspects of the Prosperity Center, such as VITA, the free income tax preparation service. In 2020, VITA was transitioned to an online platform, but it did not work well. It is simply too challenging to discuss very personal financial information without in-person interaction. Thankfully, the program returns to in person in 2022.
As of 2021, the Multi-Year Grant for United Way's Prosperity Center is completed. It is now being sustained with community-wide support and developing new ways to support working families. The community-wide support for this program is essential for its continuation and its longevity. The Multi-Year Grant awarded by the Ausherman Family Foundation helped to uplift this project, but now sustained support through community funders and generous donations will help to ensure that these successes are long-lasting.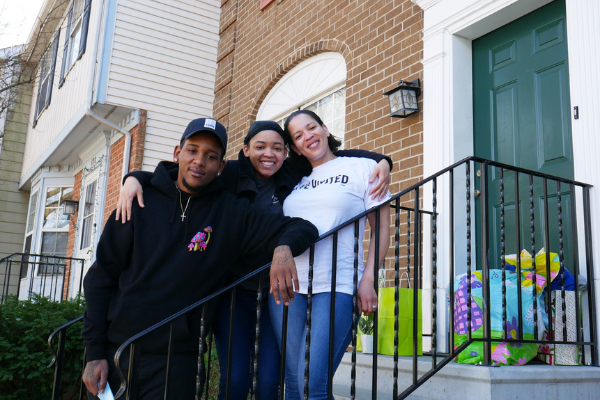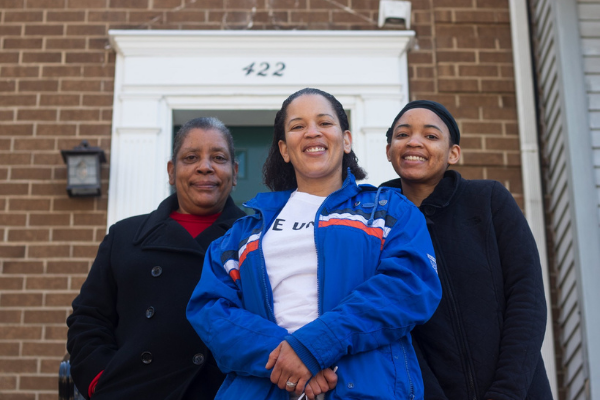 Interested in more news articles?
Check out other happenings and interesting news related to the Ausherman Family Foundation and Frederick County, MD.