New Window Art in Downtown Frederick
​Ausherman Family Foundation partnered with the Downtown Frederick Partnership and Ellen Byrne to install a new seasonal art mural to the windows of Kemp Hall Lofts & Studios located on the corner of N. Market St. and E. Church St. The new mural reflects images of the Great Frederick Fair and farms with animals such as sheep. Parents may find this image of a petting zoo familiar as they are constant fixtures at many local pumpkin patches. Which is a popular fall activity for kids to find the most unique pumpkin to carve! 
The Ausherman Family Foundation is committed to uplifting the arts in Frederick County through catalyzing public art projects. They are honored to support a thriving arts community and look forward to many similar projects in the future.
Be sure to check out the mural and see what events are upcoming in Frederick.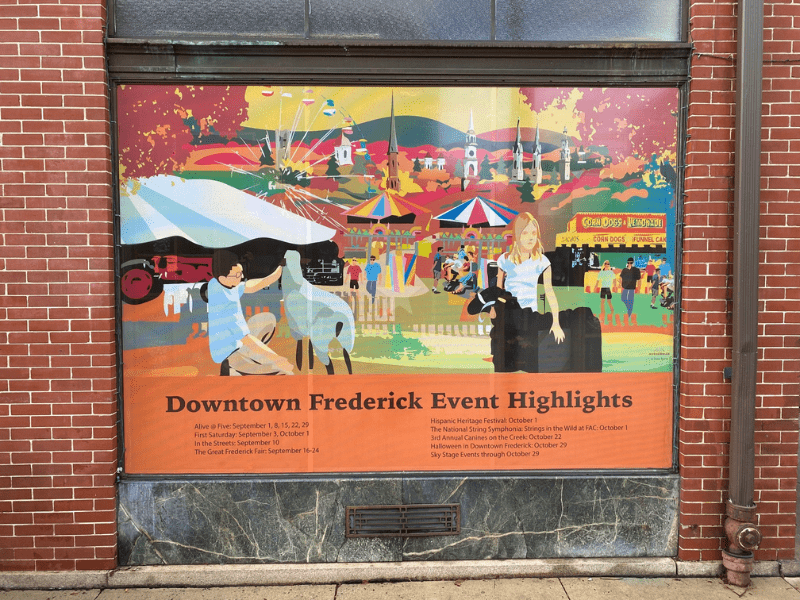 Interested in more news articles?
Check out other happenings and interesting news related to the Ausherman Family Foundation and Frederick County, MD.