New Kinetic Art Sculptures Installed in Carroll Creek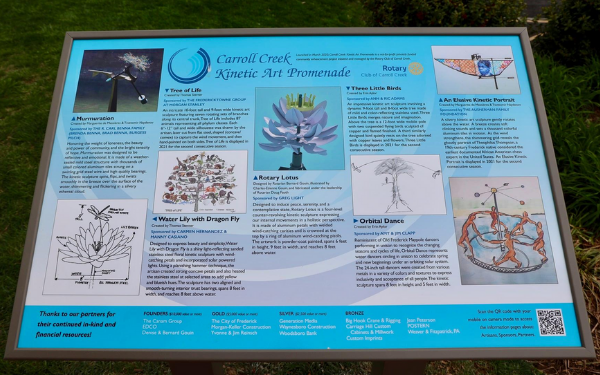 Kinetic Art Sculptures displayed on Carroll Creek.
In 2019, Ausherman Family Foundation catalyzed a new Community Project in collaboration with Rotary Club of Carroll Creek display kinetic art at the entrance of Carroll Creek Linear Park. Three sponsors selected artisans to create and install their artwork in 2020. One of Ausherman Family Foundation's goals in contributing $20,000 to catalyze this project was to attract more sponsors and bring additional kinetic art sculptures in future years. We are pleased to announce this goal was achieved and in 2021, 4 new sculptures were added to the collection. Sponsors include Ausherman Family Foundation, The Fredericktowne Group, the Adams Family Fund, The R. Carl Benna Family, Carmen Hernandez & Manny Casiano, Greg Light, and Amy & Jim Clapp as well as many partners.
The rotating kinetic art pieces down continue to beautify Downtown Frederick and were installed in a new location this year! The sculptures are on display in the segment of Carroll Creek east of East Street.
Ausherman Family Foundation sponsored Margot de Messieres and Tsvetomir Naydenov. Ausherman Family Foundation's sculpture gently rotates right above the water and when it catches a slight breeze, over 1,000 colorful aluminum tiles are set into motion. The shimmering tiles create soft clinking sounds and reveal a portrait of Theophilus Thompson, a famous chess player originally from Frederick.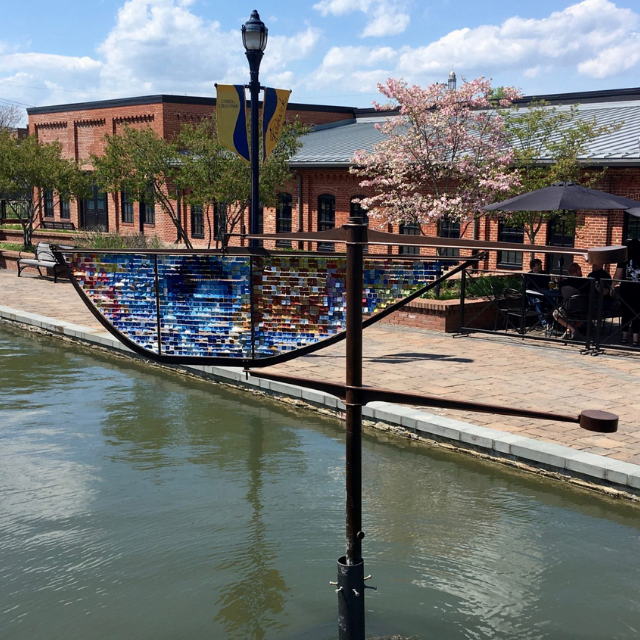 MARGOT DE MESSIÈRES & TSETSO NAYDENOV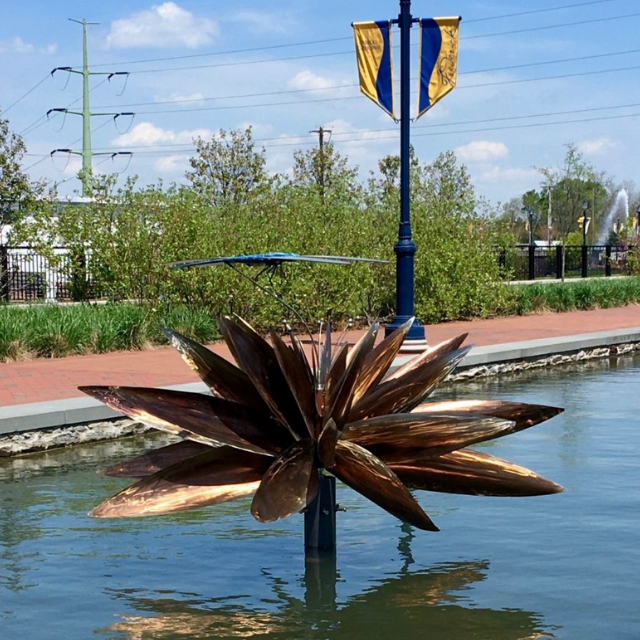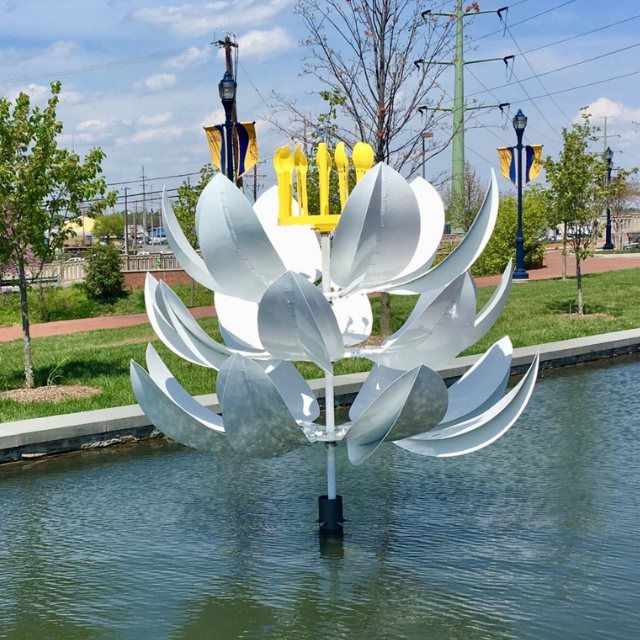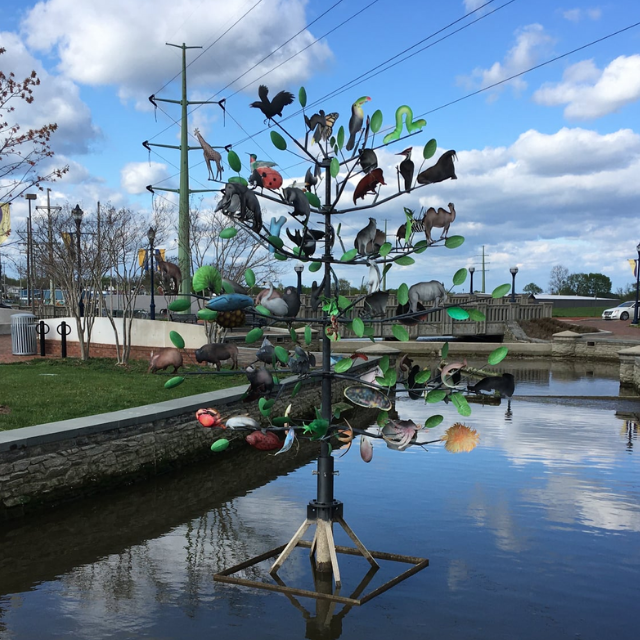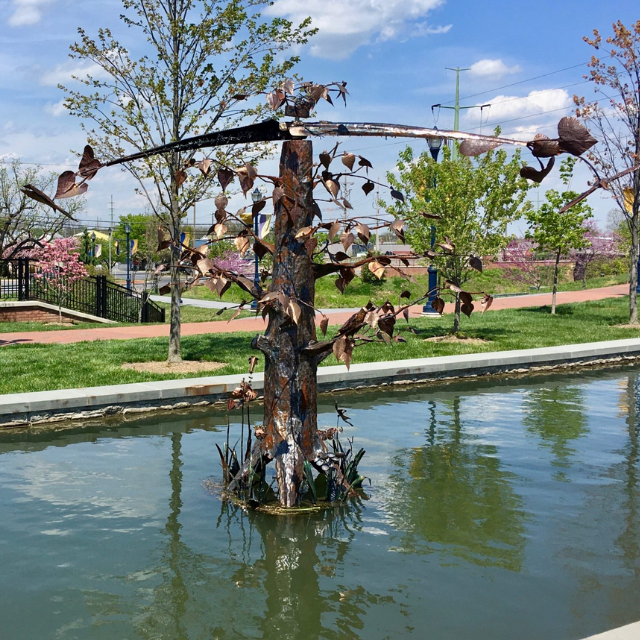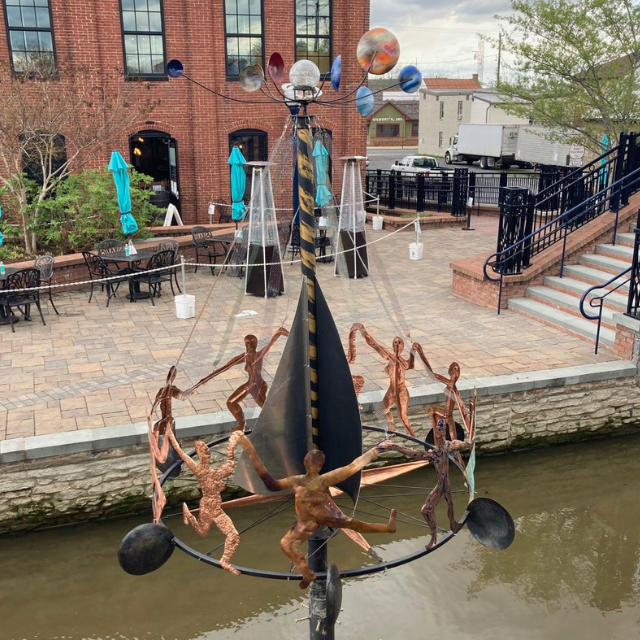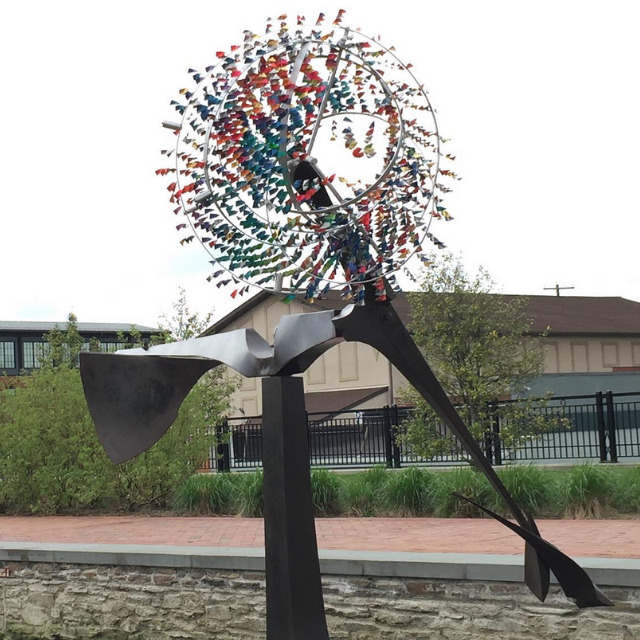 MARGOT DE MESSIÈRES & TSETSO NAYDENOV 
Interested in more news articles?
Check out other happenings and interesting news related to the Ausherman Family Foundation and Frederick County, MD.