Moran Museum & Foundation Officially Open
On October 15, the
William F. Moran Jr. Museum & Foundation
held its grand opening of the W. F. Moran Bladesmith & Artisan Academy in Middletown.
The organization has been working since January to construct this space to memorialize the work and legacy of William F. Moran, an internationally renowned Frederick bladesmith. This organization was established upon his death to preserve the trade and Moran's knives, which are themselves pieces of artwork.
This facility has a museum, gift shop, and workshop. This workshop will be used to provide classes to a maximum of 16 students. Classes are available to anyone at any skill level; the Foundation finds it more important to share the history of Moran's blade smithing process than making everyone masters at the trade.
Ausherman Family Foundation supported the project with a $45,000 matching grant to help fund construction cost and equipment for the building.
At the grand opening, Museum Director Robert Wilson reminisced on the journey and the influential people who provided assistance and inspiration during the creation of the space. Wilson concluded his speech with the following:
"I want to say that this is more than just a building. I believe it encompasses the next steps of 'What Would Bill Do'… His principles to educate and teach, to guide and explain will be housed within these walls; they will continue to foster individuals to create and think beyond what is expected."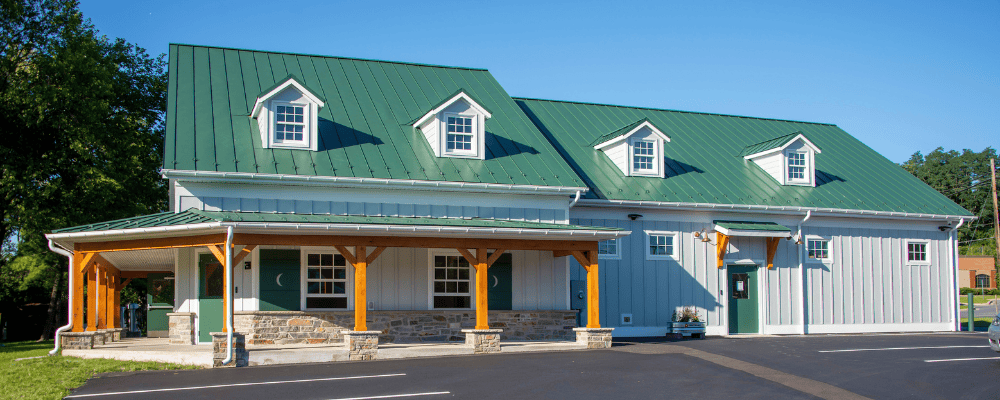 Interested in more news articles?
Check out other happenings and interesting news related to the Ausherman Family Foundation and Frederick County, MD.