Meet the Funders on November 18th
​Meet the Funders will be an exchange of knowledge and ideas between Frederick County funders and nonprofits. It is a chance for grantmakers to communicate to potential grantees what grant opportunities are available and what information is important to them as funding organizations, for nonprofits to discuss their missions and populations they serve and for both to discuss the grant writing process. The funders will also briefly discuss the results of the 2021 Data Project, which analyzed the combined grant data of 11 area funders.
Funders on the panel may include staff from the Ausherman Family Foundation, The Community Foundation of Frederick County, Frederick County Government, and the Kahlert Foundation.
The presentation will begin at 1:00pm and it has an anticipated stop time of 2:00pm. Funders will continue to be available until 3:00pm for questions about the presentation and about the various grant processes.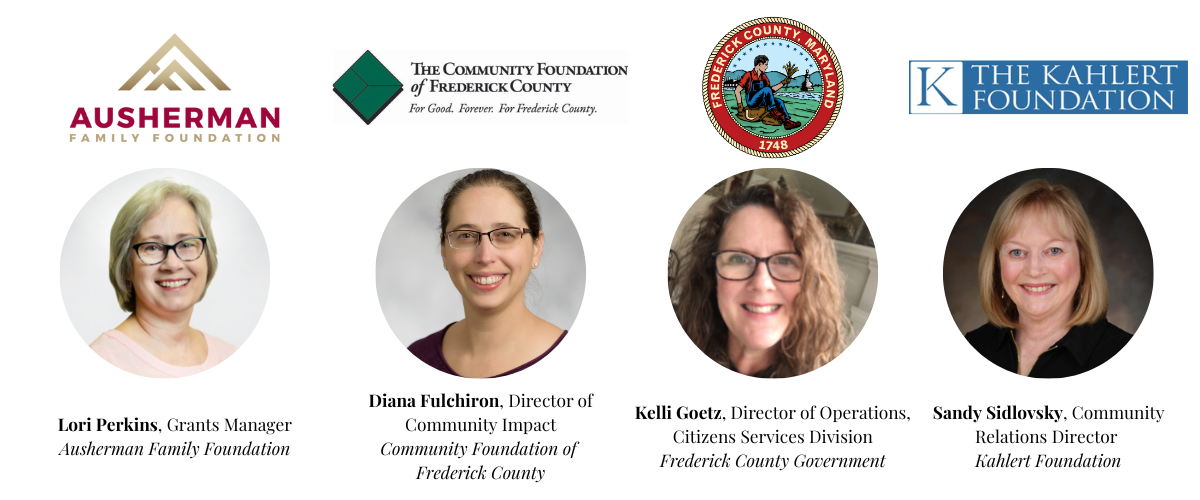 Interested in more news articles?
Check out other happenings and interesting news related to the Ausherman Family Foundation and Frederick County, MD.