Literacy Council Receives Ambassador of the Year Award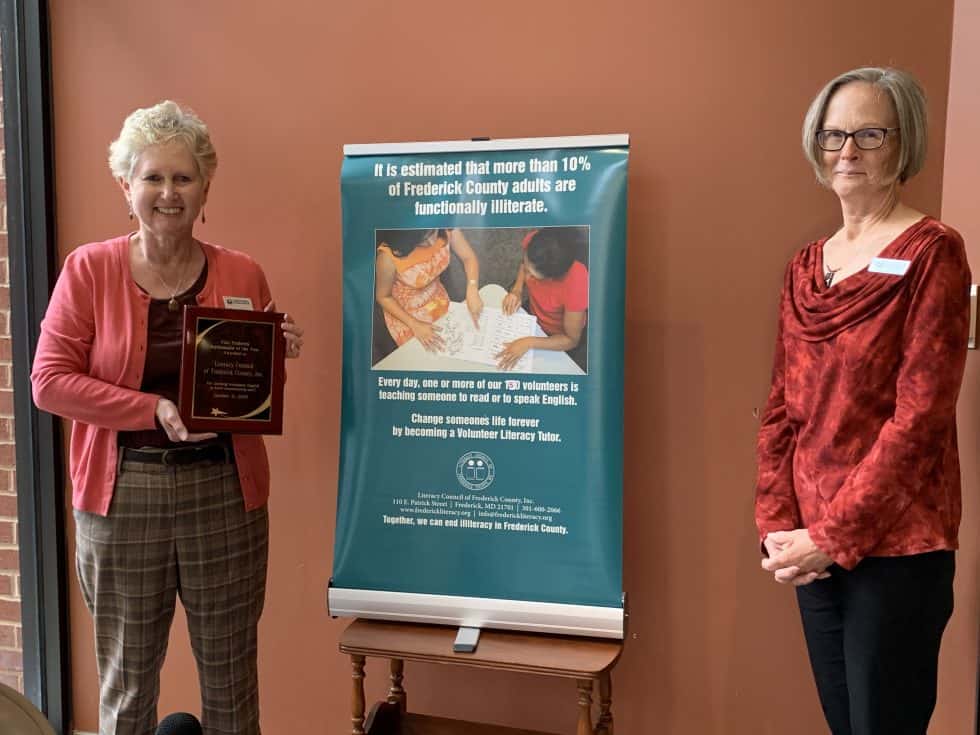 Laurie Fisher, Executive Director and Kim Brown, Workplace Program Coordinator, accepting the award.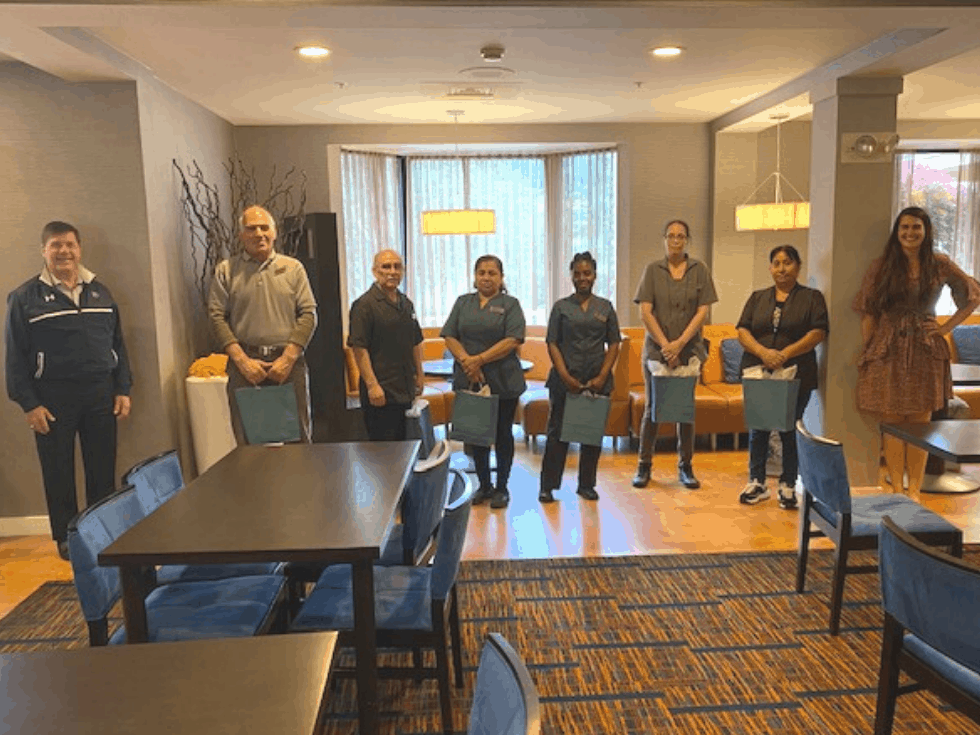 Workplace Literacy Program Graduates with Peter Plamondon of Plamondon Hospitality Partners.
The Tourism Council of Frederick County recently announced the Literacy Council as the 2020 recipient of the Visit Frederick Ambassador of the Year Award. This award was created to recognize individuals or businesses in Frederick County who positively impact the visitor experience and significantly contribute to the mission of the Tourism Council. The Literacy Council's Workplace Literacy Program collaborates with employers from the local hospitality and restaurant industry to support English language classes.
This year, the Literacy Council collaborated with Plamondon Hospitality Partners (PHP) to teach workplace English to hotel housekeeping staff. Due to the COVID-19 pandemic, adaptations were made including online classes and adjusted curriculum. PHP provided safe social distancing learning spaces and contributed laptops, tablets and technical support for students. The curriculum focused on new hotel industry cleaning and maintenance processes and emphasized vocabulary for simple customer conversations related to frequency of sanitization to boost consumer confidence that appropriate guidelines were being followed. Classes have continued through the fall with more students completing 12-week sessions.
In 2020, Ausherman Family Foundation has supported The Literacy Council through over $15,500 in General, Capacity Building and Trustee Designed Grants. This funding was used to expand Adult Literacy Programming including the workplace, parenting, and life skills courses as well as implementing fundraising and sustainability initiatives.
For more information about our grants, click here.
Interested in more news articles?
Check out other happenings and interesting news related to the Ausherman Family Foundation and Frederick County, MD.