A new piece of public art has been added to Downtown Frederick. The vibrant mural at 69 South Market Street just steps from Carroll Creek Linear Park was completed by Rafael Blanco depicting Lester Bowie. The design was developed by Blanco in response to a call for a mural commissioned by the Frederick Arts Council.
Lester was an American Jazz musician and composer originally from Frederick. On December 5, Frederick Arts Council hosted a celebration including words from Lester's friends and family, community leaders, and more. Trustees Josh Pedersen and Tammie Workman were pleased to join in the celebration and share a few words on behalf of the Foundation. The celebration concluded with live jazz music from the Joseph Brotherton Quartet and the Eric Byrd Trio. 
This project is part of the implementation phase of the Frederick Public Art Master Plan which was supported by a Focus Grant awarded to the Frederick Arts Council.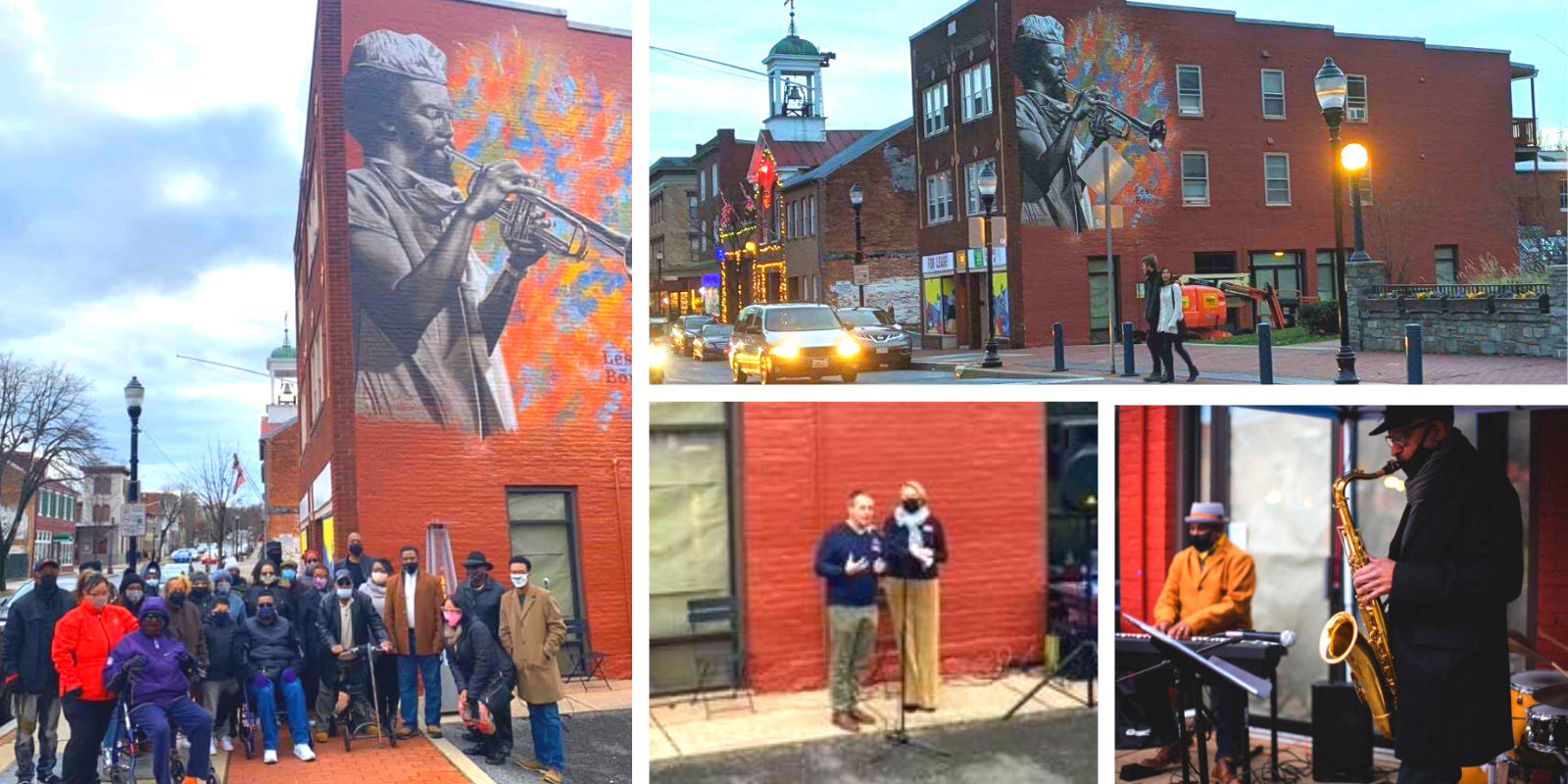 Interested in more news articles?
Check out other happenings and interesting news related to the Ausherman Family Foundation and Frederick County, MD.