General Grant Awarded to Interfaith Housing Alliance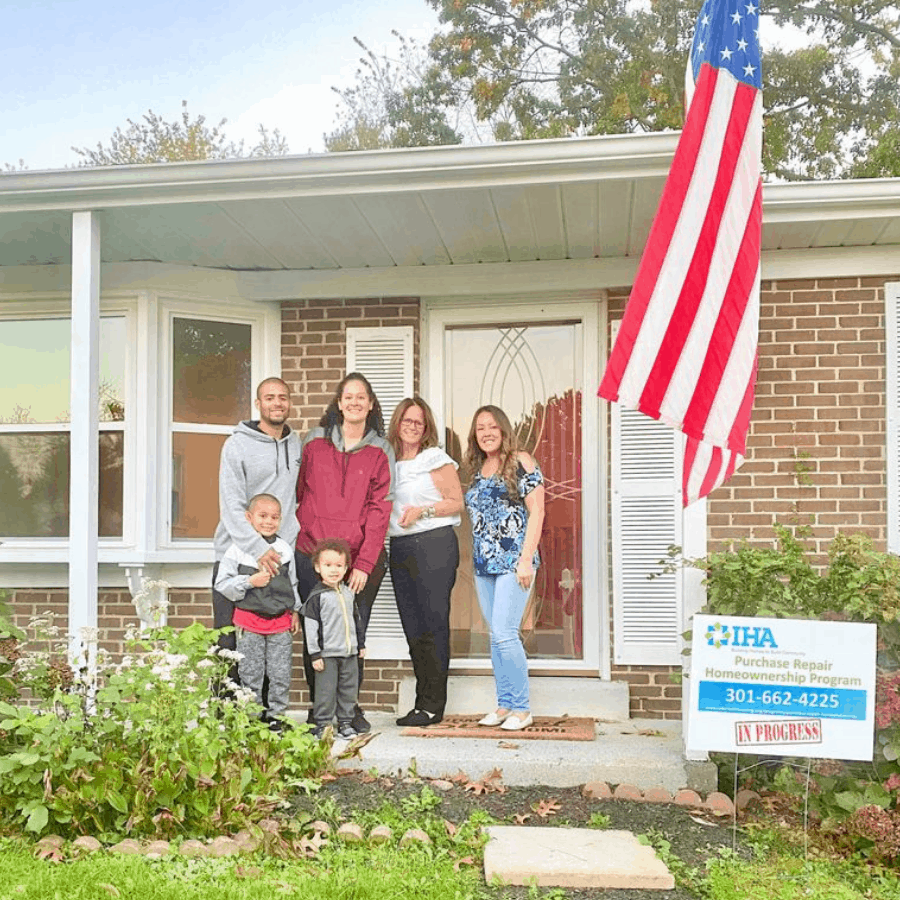 Keith & Crystal have worked hard to make their family's dream come true and closed on their perfect home! 
Pictured: Keith, Crystal, their children, Realtor Kelly Losquadro of Long and Foster and IHA's Housing Specialist Vivian Duran.
In honor of Interfaith Housing Alliance's 30th Anniversary, Ausherman Family Foundation was pleased to present the organization with a $30,000 two-for-one matching grant. The 30-30-30 campaign is set to raise $90,000 to support operational expenses, continued navigation through COVID-19 and ongoing technological infrastructure expansion. They have replaced staff computers, purchased a customer relationship management system, upgraded property management software and initiated a website redesign. There is still a significant amount of implementation work to be completed, especially as COVID-19 continues to rapidly increase the need for virtual service provision in our community.
Interfaith Housing Alliance strengthens communities by providing affordable housing opportunities and supportive services to improve the quality of life and economic stability for seniors, working families and individuals. Many of their services support ALICE (Asset Limited, Income Constrained, Employed) families that have incomes above the Federal Poverty Level, but struggle to afford basic household necessities.
General Grants are available on a rolling basis year round. For more information about General Grants or to apply, click here.
Interested in more news articles?
Check out other happenings and interesting news related to the Ausherman Family Foundation and Frederick County, MD.