Frederick Speaker Series Receives Funding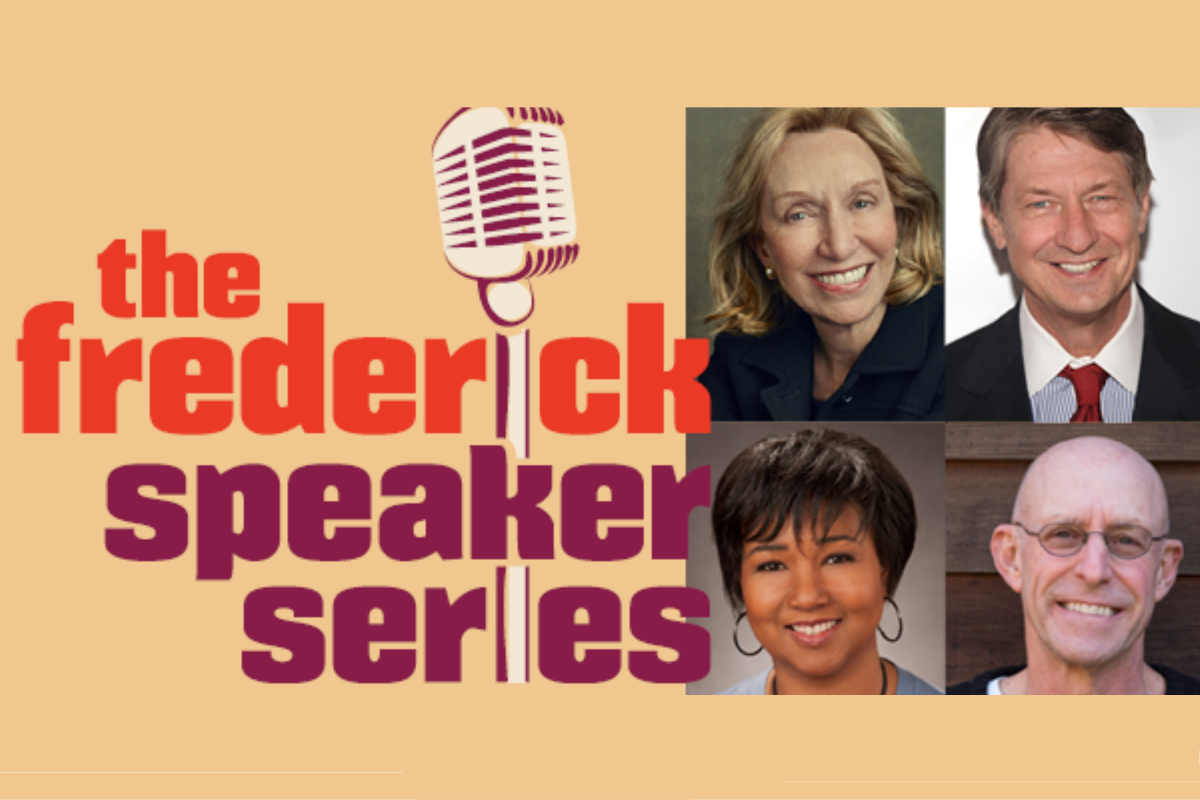 Speakers for 2020 Frederick Speaker Series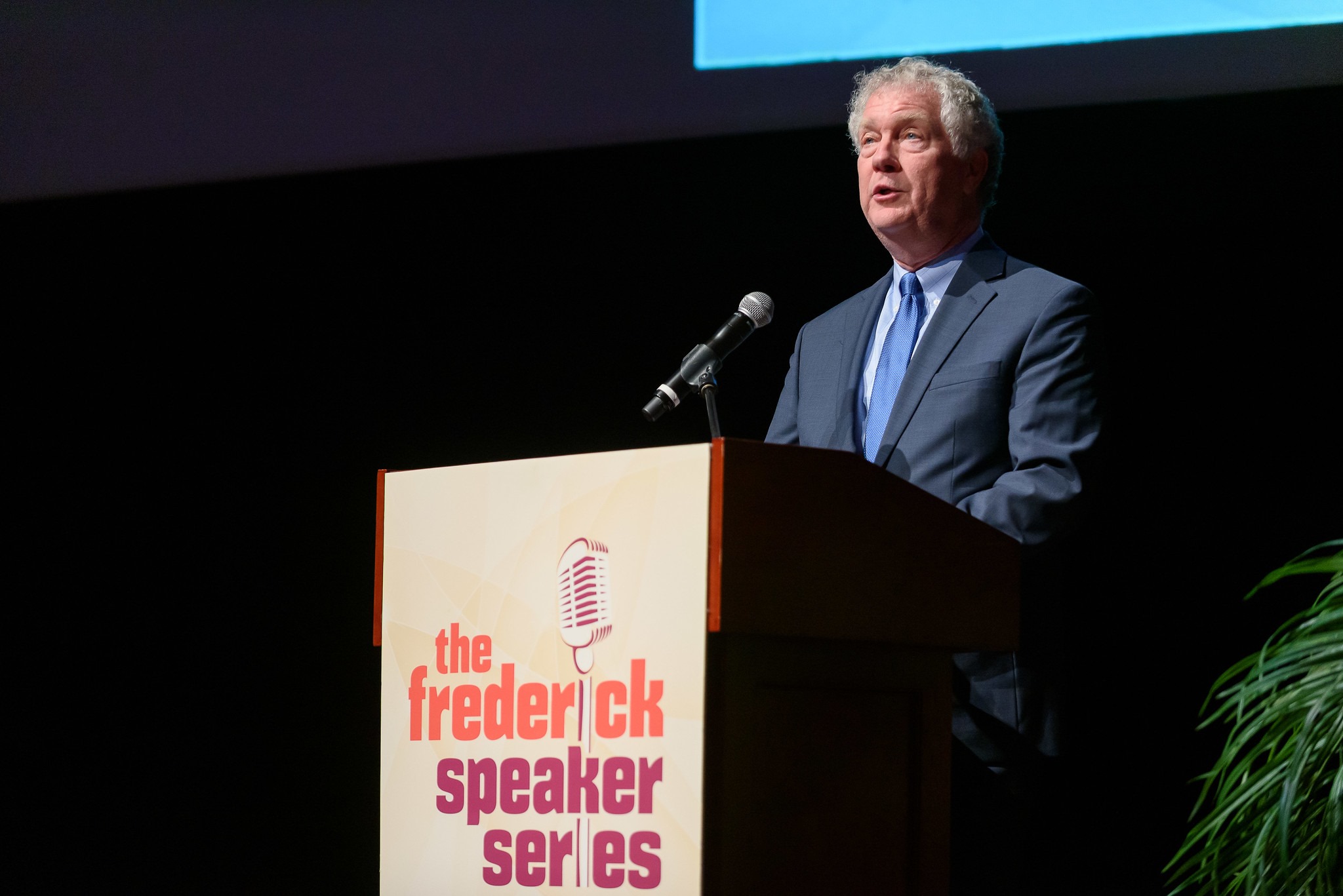 John Fieseler, Executive Director of Tourism Council of Frederick County, Inc., serves as guest moderator for Doris Kearns Goodwin on January 23, 2020.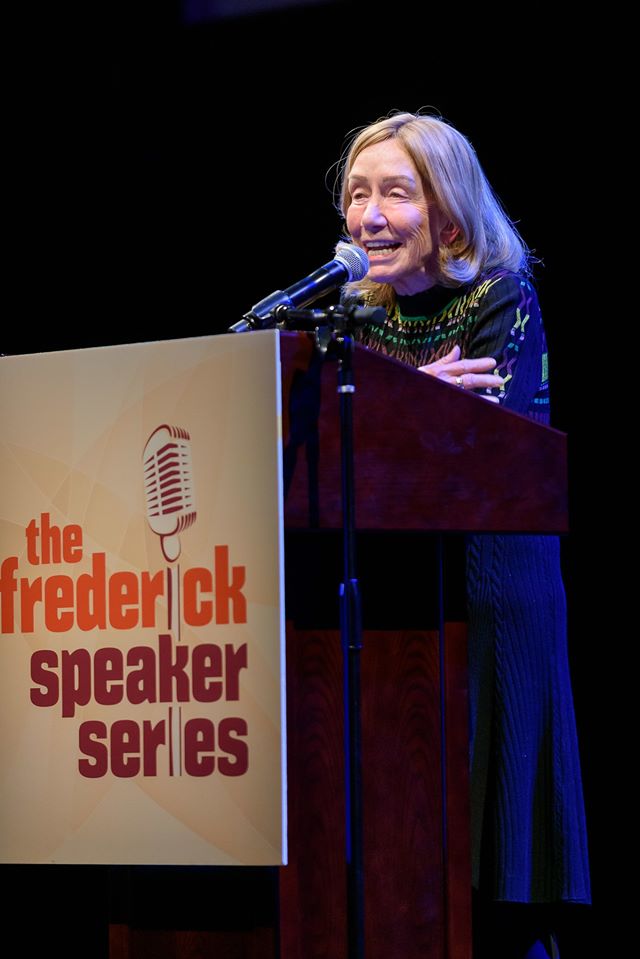 Speaker Doris Kearns Goodwin on January 23, 2020.
In 2012, Ausherman Family Foundation catalyzed The Frederick Speaker Series by partnering with Frederick County Public Libraries and the Weinberg Center for the Arts, to present high-quality, thought-provoking speakers to the Frederick community. The 2020 lineup Includes: Doris Kearns Goodwin, Dr. Mae Jemison, P.J. O'Rourke, and Michael Pollan.
Now entering its eighth season, the Frederick Speaker Series has been a tremendous success for the downtown Frederick community drawing audiences from D.C., Baltimore, and beyond. Each lecture is followed by audience questions as well an exclusive Meet & Greet reception with the speaker. Proceeds benefit children's programs at Frederick County Public Libraries.  
Ausherman Family Foundation believes in supporting the arts to uplift Frederick County and funds the Frederick Speaker Series each year. Most recently, a $20,000 General Grant was awarded for the 2020 Season including $5,000 to be allocated towards providing free tickets to students, nonprofits, and the underserved. Recipients of the free tickets will be chosen by the Frederick Speakers Series Committee. In 2019, 222 students from Hood College, Frederick Community College, and the Frederick Center received tickets to attend Speaker Series events. 
For further information about the Frederick Speaker Series, including speaker biographies, ticket availability, pricing, and the meet-and-greet receptions, click here.
Interested in more news articles?
Check out other happenings and interesting news related to the Ausherman Family Foundation and Frederick County, MD.