Frederick Rescue Mission Installs New Tent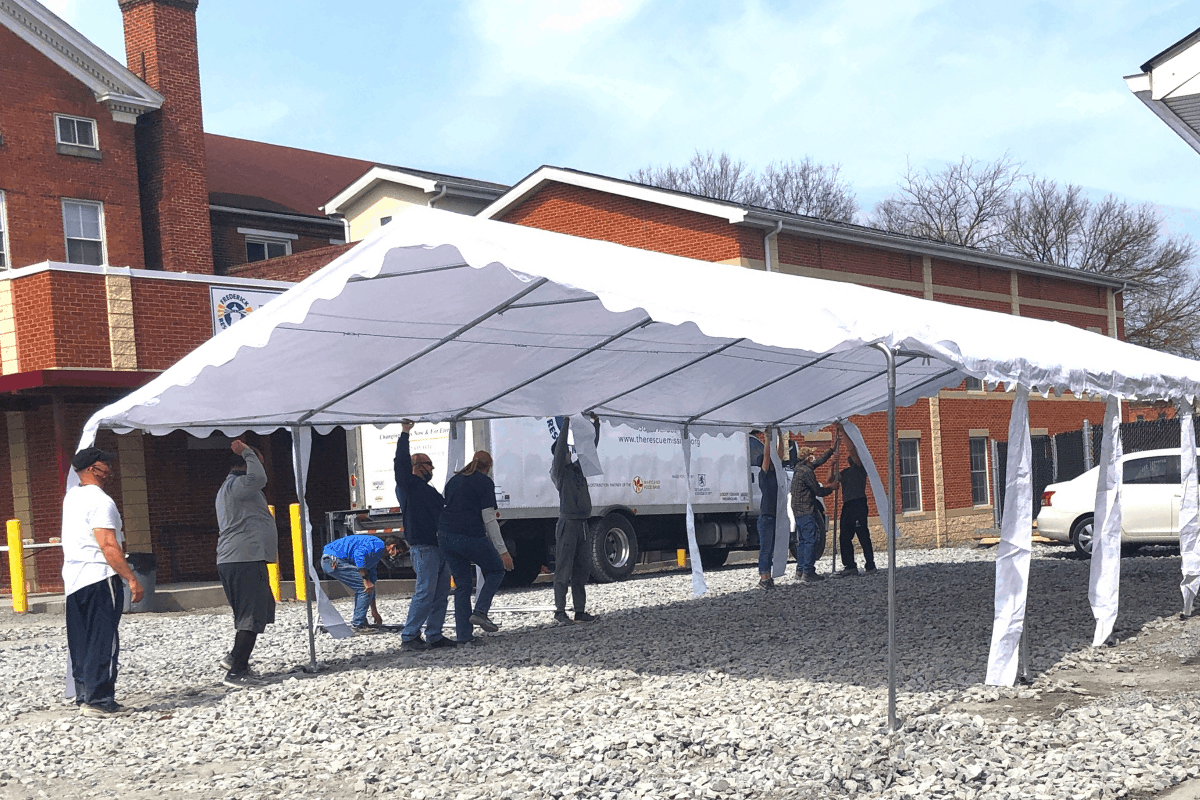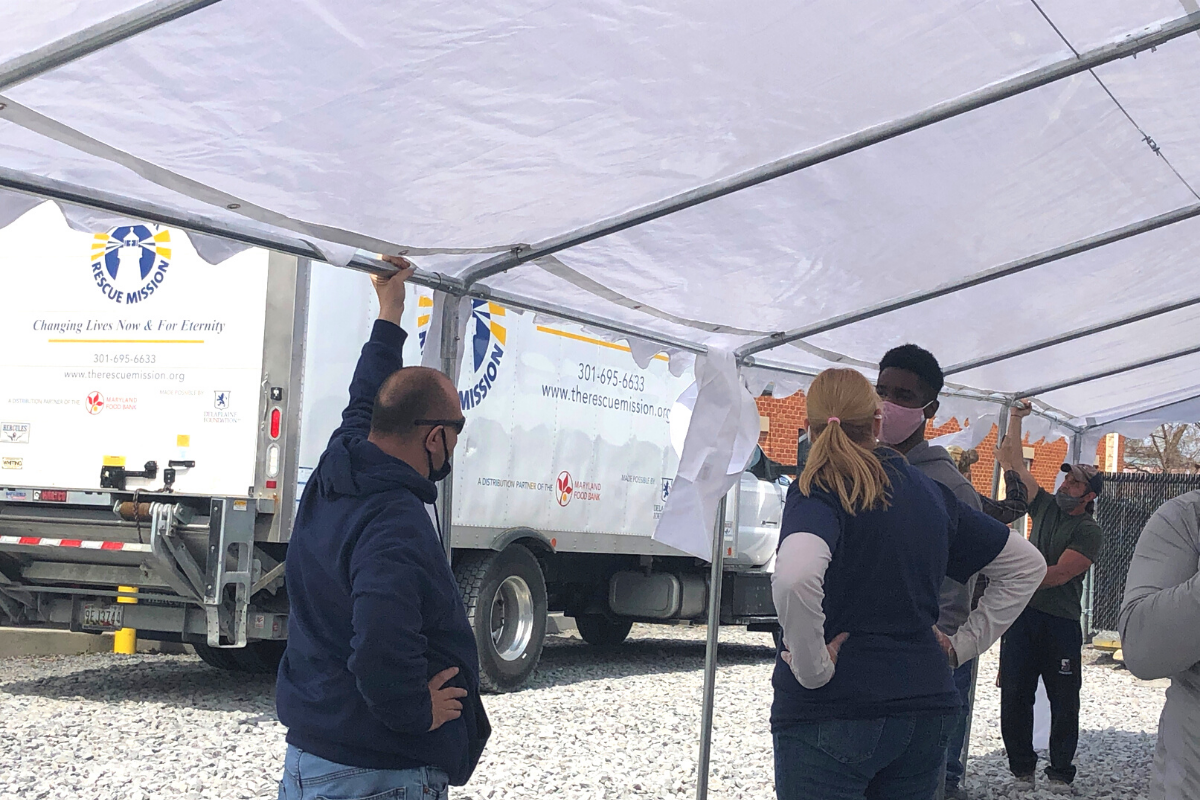 Frederick Rescue Mission staff and volunteers install new tent.
The Frederick Rescue Mission received $2,500 in Trustee Directed Grants to improve food distribution. Funds were used to purchase a large tent, heaters, and lights.
Staff and volunteers installed the large tent outside the Frederick Rescue Mission.  The tent will improve food distribution services by keeping volunteers, staff, and guests comfortable in inclement weather conditions and protecting some of the food on pallets. The lights and heaters were installed inside the facility by volunteers.
Interested in more news articles?
Check out other happenings and interesting news related to the Ausherman Family Foundation and Frederick County, MD.