Frederick Community College Foundation Receives Funding for the Trades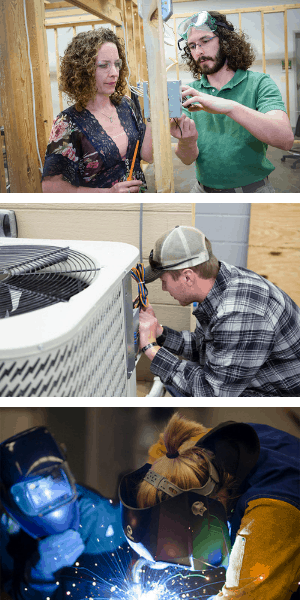 The Ausherman Family Foundation recently awarded the Frederick Community College Foundation a $40,000 general grant to provide scholarships to students participating in trade programs including construction, electrical, welding, and heating, ventilation, and air conditioning (HVAC) courses. Emergency financial assistance is also available to students facing a financial crisis that puts them in danger of dropping out of their courses through the Student Success Fund. This can help cover costs associated with housing, utilities, medical needs, food, transportation, childcare, tuition, and other expenses. The new grant will allow students applying for the Student Success Fund to receive up to $1,500 in financial assistance per year.
Students can receive a $500 scholarship for each course they are enrolled in within an FCC trade program and will be able to apply to receive these scholarships for both the fall and spring semesters.
Trades programs are close to the hearts of Ausherman Family Foundation Trustees. As a longtime residential homebuilder and developer, our chairman and founder Marvin Ausherman is especially passionate about trade programs. By providing scholarships to students, doors continue to open up to support the trades and constructions. This programming is the backbone of Ausherman Properties.
To donate to the Student Success Fund and have your donation matched, click here, and choose "Student Success Fund" as your designation.
Interested in more news articles?
Check out other happenings and interesting news related to the Ausherman Family Foundation and Frederick County, MD.