First IDEA Training Held on Mission & Vision
​In 2022, the Ausherman Family Foundation launched the Inclusion, Diversity, Equity-Aligned grant for Black-led nonprofits in Frederick County. This grant seeks to enhance the growth, sustainability, impact, and sense of community among Black-led nonprofits and community groups. To help build the capacity and expertise of these organizations, the Ausherman Family Foundation wanted to invest not only monetary resources but educational resources in these grantees.
The Foundation hired Michelle Nusum-Smith, a certified Maryland Nonprofits Standards of Excellence consultant, to begin planning and developing a learning series for the IDEA grantees. Michelle brings years of experience and passion from the nonprofit sector into her consultant work. Her real-life anecdotes bring the concepts to life, filling the room with gasps or laughter. As a resident of Frederick County, she also has a unique perspective the area these nonprofits serve.
At the IDEA Award Ceremony, grantees identified areas of interest they would like to learn about. With these areas of interest identified, Michelle assembled a four-part series of training opportunities. The first was held on March 21 at Frederick Community College, titled Nonprofit 101: Mission & Vision. In this session, attendees learned about developing a mission and vision statement and how that impacts an organization's operations. For the second half of the session, Michelle led a workshop where everyone crafted their mission statement. This was instrumental for some nonprofits who had never written one and allowed some to revise their current statement.
The learning series will return on May 13 and be about Fundraising Basics. If you are a Black-led organization interested in joining this nonprofit learning series, contact Caylee Winpigler for the registration information (gro.namrehsua@relgipniwc).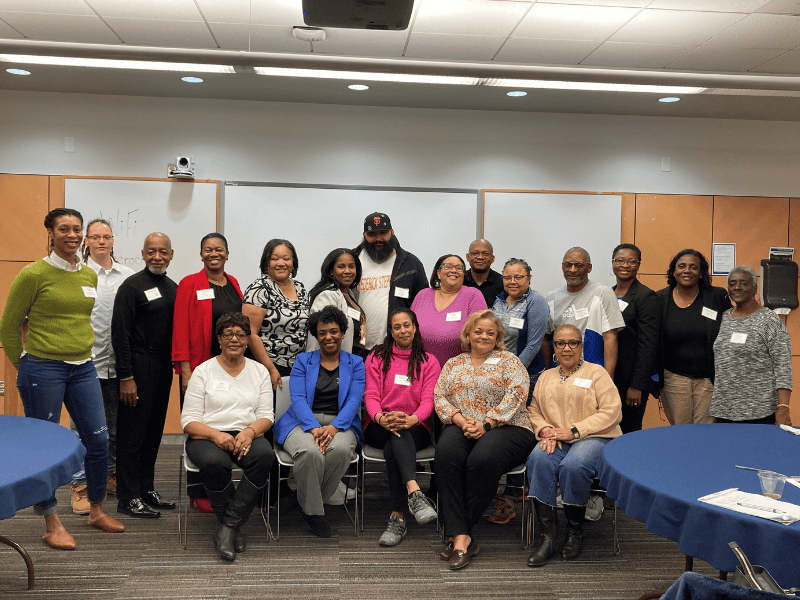 Interested in more news articles?
Check out other happenings and interesting news related to the Ausherman Family Foundation and Frederick County, MD.