Exploring Youth Center for Frederick
We have had so many wonderful community partners lending their voice along the way and look forward to the opportunity to share the findings and recommendations of the study.
There will be two options to hear the same presentation, (one in person and one virtually). We hope you will consider joining us for the findings following by a Q&A session. Please RSVP, more information to come.
Virtual Presentation:
June 14th 3:00-4:30pm –via Zoom
In Person Presentation:
June 15th 8:30-10:00am-, at New Spire Arts STAGES, (coffee and donuts provided)
Thank you for your continued support and dedication to the youth of Frederick. Looking forward to our time together!
Youth Voices Needed! Recruiting Youth for Youth Center Focus Groups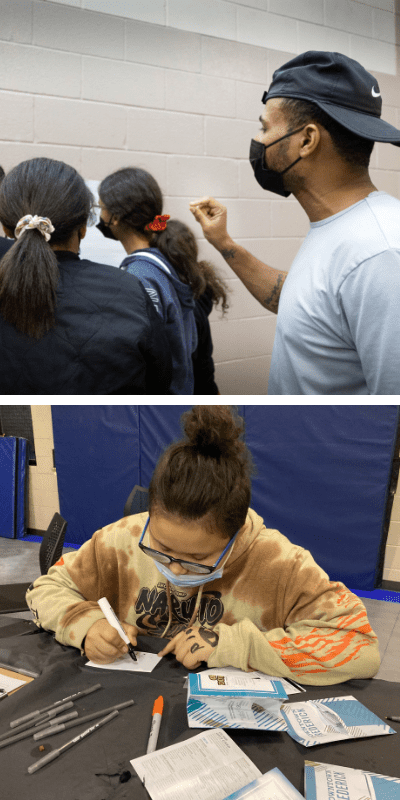 In the beginning of January, the first of several community forums were held about the potential of a Youth Center in Frederick. These community forums are recruiting and interested in hearing the voices of youth between the ages of 12-24.
Guiding these community forums will be local youth advocate Brandon Chapman. He is coordinating all the aspects of the forum from Zoom links to location, so please reach out to him if you have any questions, would like to participate, or want to learn more.
Youth Community Forums schedule: 
January 4, 2022, (ages 12-24) from 4:30-6:30pm at 111 Pennsylvania Avenue, the former Police Activities League. 
January 6, 2022, (ages 15-18) from 4:30-6:30pm at 111 Pennsylvania Avenue.
February 10, 2022, (14-18) from 10:30am-12:00pm at Frederick High School. 
February 23, 2022, (12-14) from 12:00pm-1:30pm at West Frederick Middle School. 
February 24, 2022, (14-18) from 10:00am-11:30am at Tuscarora High School. 
Ask Brandon Chapman for Zoom information.
Food will be available at these forums, including vegetarian options. Each youth that participates will receive a $20 GIFTCARD to Downtown Frederick! Thank you to the youth who have participated in this study! 
​The Downtown Safety and Services Initiative (the Initiative) was formed to pursue a shared vision for Downtown Frederick, focusing on safety for all, respect for each individual, and advancing the community's vibrancy. Through civic engagement, thoughtful planning, and the commitment of Frederick's own – over 70 leaders, human services providers, businesses, and residents came together to make recommendations to ensure Downtown Frederick is a safe, welcoming, and prosperous environment for all our citizens and visitors.
One group, The Services and Coordination Committee, determined ways to expand and increase access to human services by analyzing current offerings, coordination, and how well they serve Downtown Frederick's needs. One of the committee's main recommendations was to provide alternative venues and care services for youth to guarantee that they have options for socializing and recreation that are safe and that adolescent support is easy to access.
In response, The Ausherman Family Foundation has begun interviewing consulting groups to conduct a comprehensive study of Frederick County's youth and young adults service providers to identify potential opportunities for a Downtown Youth Center and begin establishing a vision for a Youth Campus.
A proposed location for the Youth Center is being considered within a currently underutilized downtown building close in proximity to public transit. The identified property and surrounding area present additional opportunities for expansion in the future to better serve the needs of our community's youth ages 12-24.
Proposals are currently being considered by a review committee comprised of nonprofit, foundation and government representatives. The committee believes that as a community, we need to build in the interventions needed to address the needs of the youth through access and support services, including job readiness, career development, physical, mental, and behavioral health, peer relationships, and personal enrichment. It is the committee's goal to ensure youth are actively engaged and included throughout this process.
The Ausherman Family Foundation is pleased to be exploring this opportunity to better our community. Next steps include creating community groups to gather opinions and brainstorm additional concepts that should be included in the master plan. To get involved with this initiative, please reach out the Foundation's Executive Director Leigh Adams (gro.namrehsua@smadal ).
Read the full DSSI report here: The-Initiative-Final-Report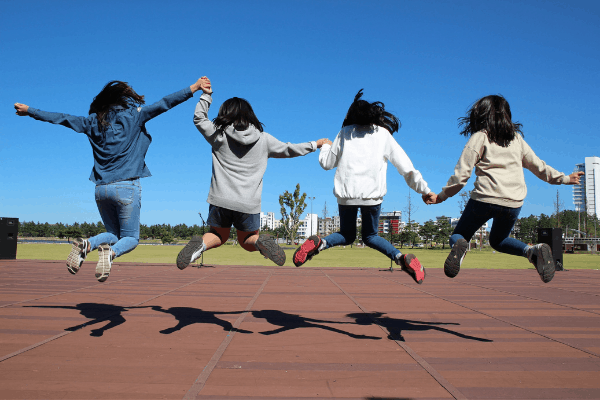 Interested in more news articles?
Check out other happenings and interesting news related to the Ausherman Family Foundation and Frederick County, MD.