Downtown Safety & Services Initiative Announces Public Meeting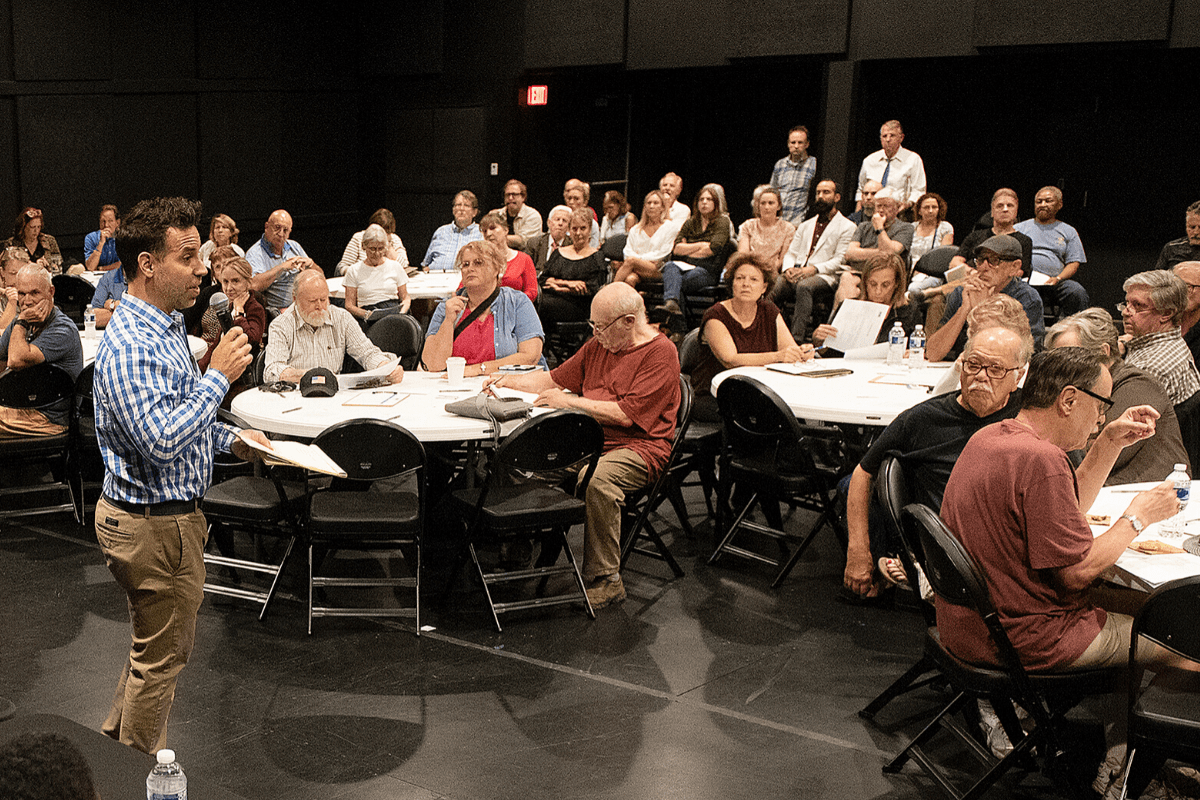 Peter Couchman of Ausherman Family Foundation addresses group at first Downtown Safety & Services Initiative Public Meeting in October 2019.
DSSI Public Meeting #2
February 26, 2020
7:00 PM – 9:00 PM
New Spire Stages
15 West Patrick St., Frederick, MD
The Downtown Safety and Services Initiative announced the second public meeting will be held on February 26, 2020 from 7:00 pm – 9:00 pm at New Spire Stages. The first meeting was held on October 1, 2019 and attended by over 120 community members.
Each of the committees will share their progress and updates since the first meeting. They will also share the information gathered from attendees at the October meeting.
The evening will also include small group break-out sessions to follow up on the October discussions and give attendees the opportunity to share their experiences and brainstorm solutions. You are invited to participate in the discussions as you are comfortable. The goal of DSSI public meetings is for the community to not only attend, but share their input, stories, and solutions. 
It is important to note this is a community meeting hosted by DSSI and is not an official City or County government meeting. Elected officials are always invited to attend (and we hope to see them there!), but they are not required to be present. 
If you have any questions about the upcoming public meeting, click HERE to submit your question through the Downtown Safety and Services Initiative website.
We hope to see you on February 26th!
Interested in more news articles?
Check out other happenings and interesting news related to the Ausherman Family Foundation and Frederick County, MD.