Downtown Ambassador Program Active in the Community
In Downtown Frederick, a regular crew of individuals dressed in bright green jackets, vests, and shirts walk the streets. These people are part of the Downtown Ambassador team coordinated by Downtown Frederick Partnership.
The Ambassador team has been an invaluable addition to Downtown Frederick. They work 5 days a week, providing essential functions like cleaning the sidewalks, giving directions and information to visitors, removing graffiti, pulling weeds in public spaces, and so much more. In just the past 12 months, 764 people have made use of the Ambassadors' hospitality services, and their team has cleaned more than 9,700 block faces.
The Ausherman Family Foundation has supported this vital service for the past two years and is supporting it this year with a General Grant award.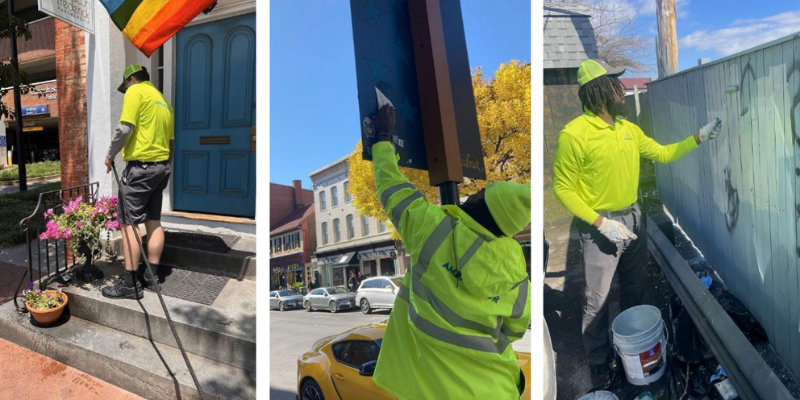 Interested in more news articles?
Check out other happenings and interesting news related to the Ausherman Family Foundation and Frederick County, MD.