Denise Rollins, PhD, Joins Board of Trustees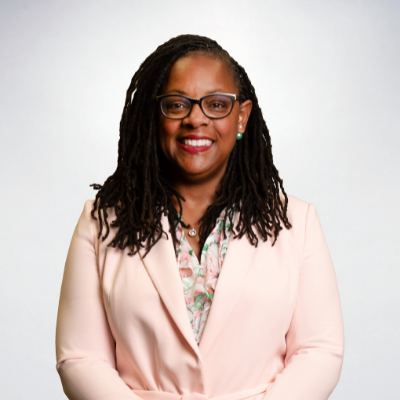 Denise Rollins, PhD, Ausherman Family Foundation Board of Trustee Member
Dr. Denise Rollins wears multiple hats: business partner in the Gary L. Rollins Funeral Home; executive director of the nonprofit Whole Heart Grief & Life Resource Center; diversity, equity and inclusion consultant for several local organizations; adjunct professor at Frederick Community College; and a speaker and trainer specializing in life, loss, leadership, and legacy. Each role maximizes her education (bachelor's degree in Accounting from the University of Maryland, College Park, master's in Thanatology from Hood College, and a PhD in Marriage and Family Therapy from Eastern University) and experience (25 years at a Fortune 100 company with leadership roles in Accounting, HR, Diversity, Training, Sales, and Consulting, along with 10 years as an Executive Director).
Dr. Denise is currently involved in helping her family business build a new facility and transition to the Rollins Life Celebration Center with a renewed focus of death care and grief care services. At the nonprofit Whole Heart Center, she coaches, consults, facilitates, and leads a team dedicated to helping people learn, grow and heal by using the communication, conflict resolution and self-coaching models she developed. This includes helping them navigate the opportunities and struggles that arise from topics and issues that many are afraid to address.
As a professor, she enjoys connecting with students to teach courses such as Death & Dying, Small Group Communication and Public Speaking. And as a consultant in the community, she works with various organizations to develop and implement diversity, equity and inclusion plans while also being intentional about helping key stakeholders to live out the ideals individually and collectively.
Dr. Rollins champions awareness, access and accountability. She serves on the national advisory boards for the Tragedy Assistance Program for Survivors and the Autism Bereavement Project, as well as on the Ausherman Family Foundation and Maryland Ensemble Theatre. Denise and her husband, Gary, are natives of Frederick, MD, who spend most of their timing spoiling Tyson and Apollo, their two lovable mutts.
Interested in more news articles?
Check out other happenings and interesting news related to the Ausherman Family Foundation and Frederick County, MD.