Children's Chorus Concert
Recently, the Frederick Children's Chorus held its Socially Distanced Outdoor Concert. The concert was directed by Judith DuBose and featured the talents of 38 children of all ages. The Ausherman Family Foundation was pleased to support the Chorus with a $5,000 General Operating Grant and a $2,500 Emergency Relief Grant to help during the pandemic
This organization has worked diligently to bring children together for the joyful exploration of music and this commitment of the Chorus' to creativity did not waiver in the face of challenges brought on by COVID.
The Frederick Children's Chorus has also moved locations and now has a new space to call home at First Baptist Church 7040 Bowers Road. This new location provides the possibility for outdoor classes and rehearsals. Additionally, it is in a more convenient location so that the children do not have to cross the street!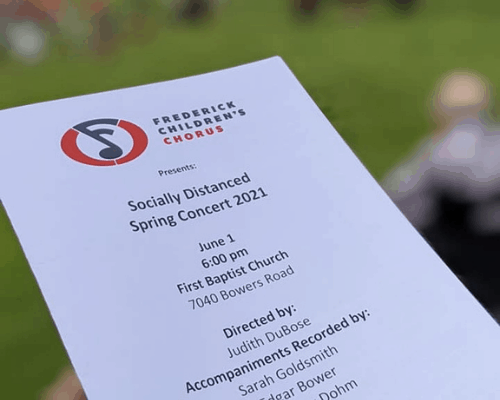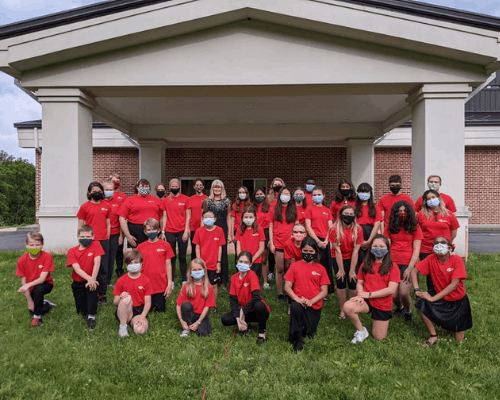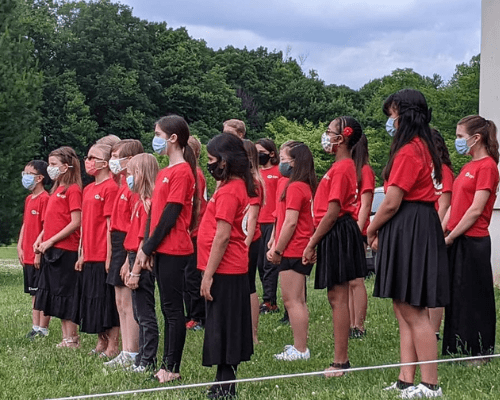 Interested in more news articles?
Check out other happenings and interesting news related to the Ausherman Family Foundation and Frederick County, MD.