Brunswick Archway Project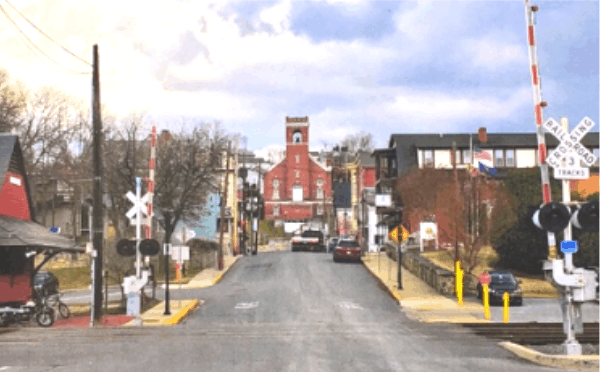 Future location of Brunswick Archway on South Maple Avenue
New public art is coming to Brunswick! An archway will be installed at the entrance to Brunswick's South Maple Avenue to welcome train commuters, C&O Canal towpath hikers and cyclists. This project is part of the Public Arts Master Plan and has the potential to be scaled up across the County. Arches could be installed in multiple  towns and become one of Frederick's signature public art projects.
The Frederick Arts Council requested artists submit their qualifications to be considered for the design. Over 50 applications were received which will be reviewed by the curation committee to narrow down to the top candidates. Stay tuned for updates on the selected artists and design!
Interested in more news articles?
Check out other happenings and interesting news related to the Ausherman Family Foundation and Frederick County, MD.