Battling Transportation Inequities
Second Chances Garage is a nonprofit organization in Frederick that works to increase car ownership, an important step in breaking cycles of poverty. One of Second Chance Garage's primary programs is refurbishing "program cars" to sell at very low cost to people in need. One benefit of a program car is that Second Chances performs maintenance on that car for a reduced rate. Program cars are by referral only, so a partner organization must recommend someone and then an application must be completed for a person to be considered for a car. 
In addition to program cars, Second Chances also sells refurbished cars to the public at affordable prices. If you or someone you know is looking for a car, recommend Second Chances to them!
An Ausherman Family Foundation Trustee, Tammie Workman, went on a site visit on August 27, 2021, to view their operation and see program cars be given new homes.
The first car, a 2004 Honda CRV, was presented to Victoria Spinks. She is a single mom of three children who were also present at the car presentation, excited to see their new car. Spinks works as a Peer Coordinator with the Orenda Center after recently completing a program on phlebotomy.
Then, Shelby Ranalli was presented with a 2011 Nissan Versa. This vehicle will help her to get to her job at Weis Markets and transport her daughter to daycare. No longer will she need to bring a car seat on the bus for her daughter.
The Ausherman Family Foundation has helped to fund Second Chances Garage for roughly ten years, starting with a Social Entrepreneur Grant in 2011. This partnership has enabled Second Chances Garage to positively impact the lives of many people like Spinks and Ranalli. In a year, the Garage can provide up to 30 program cars and that is, in large part, thanks to the generous car donations of the Frederick community. When you are ready to buy a new vehicle, consider donating your used vehicle to Second Chances Garage.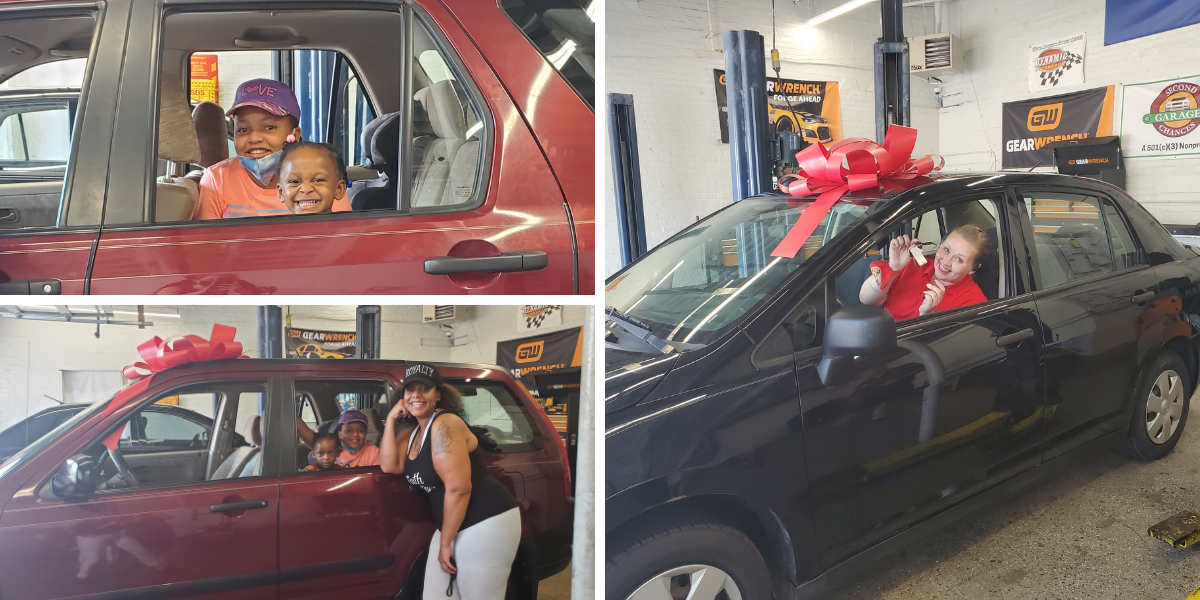 Interested in more news articles?
Check out other happenings and interesting news related to the Ausherman Family Foundation and Frederick County, MD.