Basketball Halftime with Frederick Steppers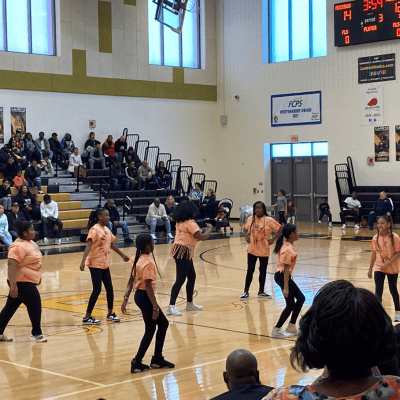 Empowering and encouraging are great descriptions of the energy that Sharizma Hill (Coach Riz) brings to her youth organization, the Frederick Youth Steppers. The Frederick Youth Steppers allows youth to gather and express themselves through dance and music. Coach Riz works with girls in Lucas Village at the Academy. Her youth practice regularly to prepare for showcasing their talents and skills. The Ausherman Family Foundation recently awarded a $2,500 General Grant to this organization to help support them to buy new equipment. Dancers having proper uniforms for their performances makes them stand out and feel more confident, noted Coach Riz.
Sertoma Basketball hosted Frederick Youth Steppers at its All-Star Basketball game. Sertoma Basketball is a grant recipient of the Inclusion, Diversity, Equity-Aligned (IDEA) Grant for its youth tutoring program. To ensure that students are eligible to play a sport and improve their potential, Sertoma provides free tutoring to youth.  
Together, these two organizations have coordinated to provide a high-energy and impactful opportunities to highlight the talents of youth in Frederick County.
Interested in more news articles?
Check out other happenings and interesting news related to the Ausherman Family Foundation and Frederick County, MD.