"Shoot if you must, this old gray head, but spare your country's flag, she said."
The Barbara Fritchie Mural was completed on July 2, 2021, to celebrate one patriotic, Frederick icon. This mural, added nearly one hundred years after the reconstruction of her home in the late 1920s, is also a replica of a mural in the Frederick Visitor Center by Greg Harlin.
The mural adorns the side of Fritchie's house facing Carroll Creek, which now serves as a Bed and Breakfast. Featured on the mural is a poem by John Greenleaf Whittier with a portrait of Fritchie watching over and waving the American flag.
Credit for helping to bring this mural to fruition goes to the Frederick Arts Council, Chaney Family, and artist Kirk Seese. This mural was approved through the Public Arts Master Plan that was supported by the Ausherman Family Foundation in an attempt to preserve history and deliver public art in Frederick.
This project is of particular pride to the Foundation as it further builds off our past work to maintain Fritchie's legacy. In an effort to preserve the Barbara Fritchie House as an historic landmark, we purchased the home at auction in 2015, renovated the historic exterior features, and archived artifacts from the original house.
AFF then produced a documentary to ensure Barbara Fritchie's legacy lives on in the Frederick community before selling the property to another local family with a shared vision and passion in 2017. Take a look at the documentary to get an in-depth look at the Barbara Fritchie house.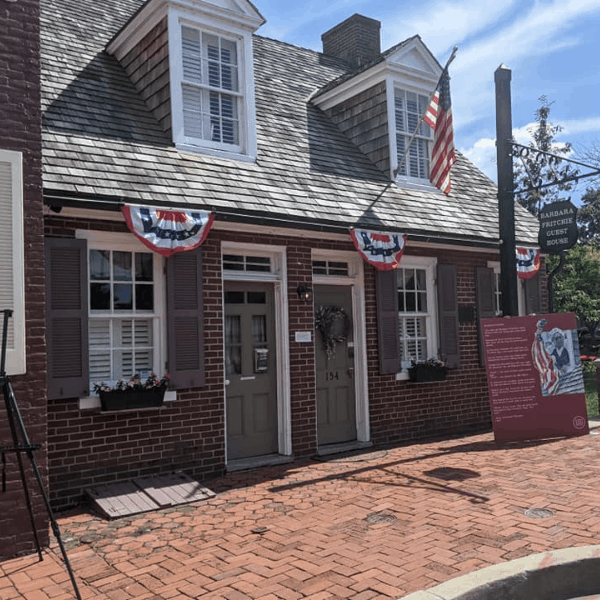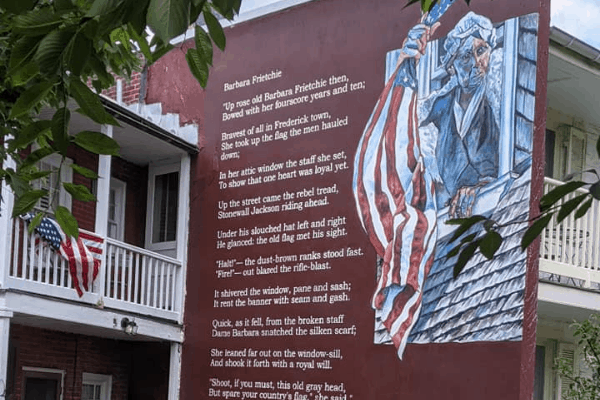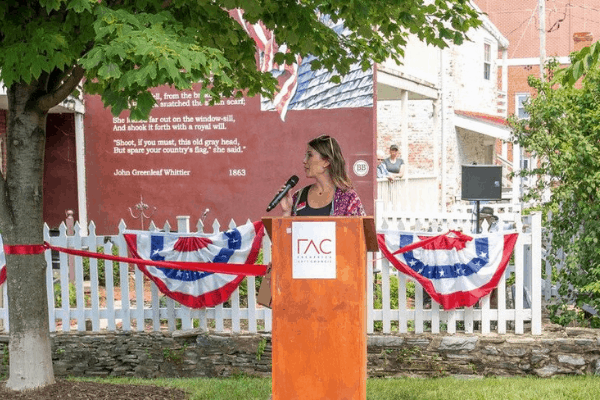 Interested in more news articles?
Check out other happenings and interesting news related to the Ausherman Family Foundation and Frederick County, MD.