April Lee, IDEA Committee Member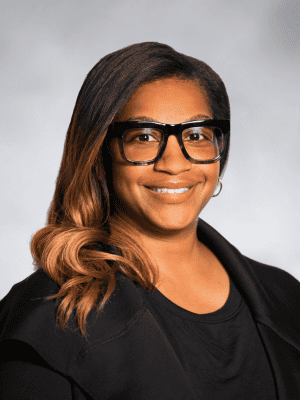 April Lee,
IDEA Committee Member
April Lee is Co-Owner of Lee Building Maintenance located in Frederick, Maryland and has served as President since 2015. April is a Certified Building Service Executive (CBSE) through the leading commercial cleaning trade association Building Service Contractors Association International (BSCAI). She is a strategic and empathetic leader who has a genuine interest in her team members' lives. April's approach to leadership was shaped during her 15 years in nonprofit management.
Beginning her career as a program director working with under served youth in Kansas City, Missouri, she went on to work as the Director of Kansas City Young Audiences (KCYA) Community School of the Arts (CSA) overseeing the daily operations of the school and helped champion more diverse and inclusive course offerings. April was responsible for the training and management of 30 resident teaching artists, over a dozen satellite sites and more than 300 students. April went on to Direct the Elmwood branch of the Boys and Girls Club of Greater Kansas City which hosted a minimum of 100 youth daily. She helped the club diversify by recruiting in untapped communities and was able to successfully incorporate formal arts training.
After becoming engaged in 2012, she relocated to her husband Jason Lee's hometown of Frederick, Maryland and was married the following year. Since becoming a resident of Frederick, she has served on the board of directors of Big Brothers Big Sisters and the Delaplaine Arts Center. April also served on the Frederick Health Patient and Family Advisory Council. April's ability to apply intersectional thinking to challenges, her passion for community and her experience as a non-profit leader make her an asset to an organization.
Interested in more news articles?
Check out other happenings and interesting news related to the Ausherman Family Foundation and Frederick County, MD.