2021 Frederick Nonprofit Summit Goes Virtual
After 2 years, it was such a pleasure for Frederick nonprofits and beyond to finally gather together to learn from such powerful, insightful regional and national nonprofit and philanthropic leaders. We enjoyed a fun-filled day together as we finally welcomed Vu Le as our keynote speaker and a diverse group of panelists for an afternoon session.  We look forward to the future as our community puts this insight into action. Stay tuned for information about the 2022 Summit!
Thank You to Our Panel
Thank you to our expert panelists who brought thought provoking conversation, inspiration and encouragement as we look toward the future!
Nonprofit Book Club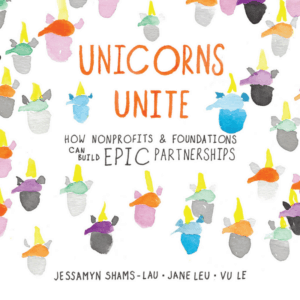 Continue the conversation on Friday, May 7! Join us for an informal lunchtime discussion of Vu Le's book, Unicorns Unite, hosted by the Frederick Nonprofit Summit in partnership with our local chapter of the Association of Fundraising Professionals. This event is offered at no cost, lunch will be provided, and everyone is welcome to join. Free books are also available! RSVP today!
As promised, the 2021 Frederick Nonprofit Summit was not just a conference, it was an experience! A big thanks to DJ Lee for keeping the energy up and leading us through a fun-filled day with games, trivia, Name That Tune, music, and more. Attendees also had the opportunity to join in on discussions through a variety of breakout rooms.
Interested in more news articles?
Check out other happenings and interesting news related to the Ausherman Family Foundation and Frederick County, MD.