115/117 E. Church St. Drive Aisle Expansion Underway
The Ausherman Family Foundation purchased 115 and 117 E. Church Street a few years back with the goal to renovate the buildings for charitable purposes. The Foundation has since renovated both buildings, partnering with two great organizations here in Frederick to take charge of those spaces and fulfill a gap in service.
Tapping into the resources and expertise of the Ausherman Properties Division, renovations were made in the interior and exteriors of the buildings bringing them up to code and ensuring they met the needs of each group.
The YMCA Performing Arts Center is now located in 115 E. Church Street. The large windows and beautiful wood floors bring in and reflect the natural light, making it the perfect home for its Arts & Humanities Department which includes dance, creative arts, theater, and music.
In 117 E. Church Street, the Ausherman Family Foundation had the pleasure of welcoming the Phoenix Recovery Academy. This secondary school is designed specifically for students in recovery from substance use disorder. Phoenix Academy just celebrated its first graduating class in 2021!
The final step in this multi-year renovation project began in June of 2021 to widen the drive aisle behind the YMCA Arts Center and Recover Academy School. By removing and repurposing old storage space at the back of the building, it will allow for more accessibility for things like bus drop offs. AFF funded this project through a Community Benefits Program Grant.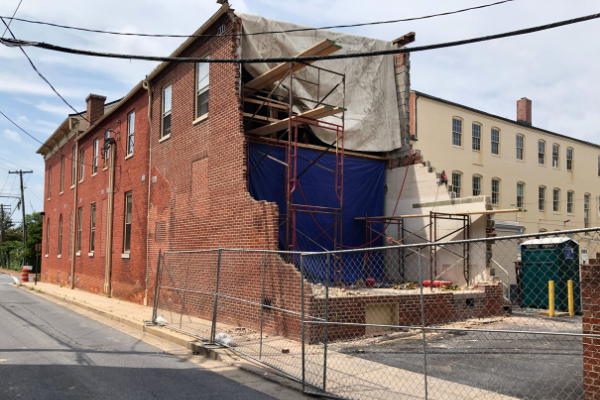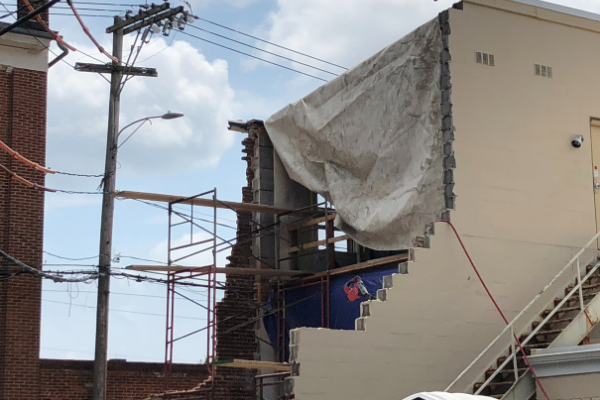 Interested in more news articles?
Check out other happenings and interesting news related to the Ausherman Family Foundation and Frederick County, MD.