Mentoring for Women in Frederick
Woman to Woman Mentoring (WWM) helps women in Frederick County by providing a vibrant community of connections, belonging and support. Women who desire personal and professional guidance can rely on WWM to provide a supportive environment for goal planning, skill building, and personal development that helps move them forward.
The global COVID-19 pandemic required WWM to shift its practices and focus. Women were facing increasing barriers and emotional difficulties as they cared for families, held down jobs, and attended school. These stressors increased the need for mentorship as women wanted to connect and learn skills to promote their well-being.
Emerging from the pandemic, this organization is implementing new goals and ambitions including:
Launching more hybrid options to reduce the burden of childcare and transportation.
Investing in college and university relationships to grow the STEM program.
Initiating more collaborations with local organizations to serve a woman's entire family.
Capturing long-term impact data.
Piloting a new mentoring circle aimed at 40–50-year-olds.
These goals are also accompanied by the introduction of a new Executive Director, Ashley Waters whose leadership will help bolster the work of Woman to Woman Mentoring as it achieves its new goals.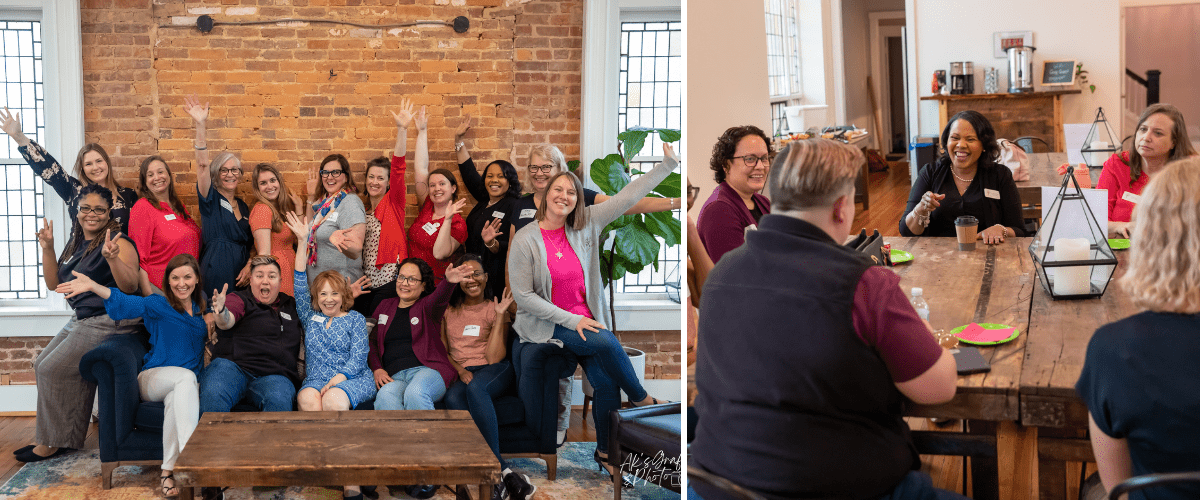 Interested in more news articles?
Check out other happenings and interesting news related to the Ausherman Family Foundation and Frederick County, MD.