I Believe in Me After-School Mentoring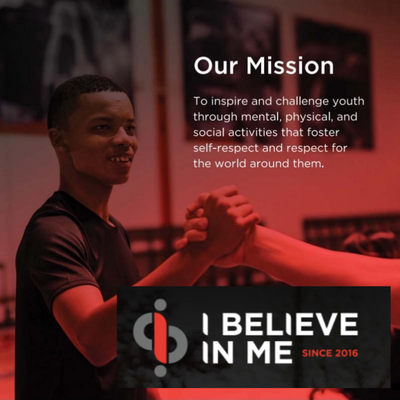 I Believe in Me (IBM) provides services for youth in Frederick between the ages of 6-16. These youth are at higher risk of being disconnected and predominantly are raised in single-parent households. The IBM program helps youth to build self-esteem and character while also connecting them to vital services. While youth are enrolled in IBM, they have access to snacks, food, mentoring, and new clothing provided by donations. Food and snacks ensure that youth are fed and prepared to tackle the day. Clothing helps to build self-esteem through access to new clothing rather than older, ill-fitting clothing.
In this next school year, IBM will be providing transportation for its participants to attend programming at Monocacy Elementary School. At Monocacy Elementary School, youth will have access to tutoring, mentoring, and character-building. A recent General Grant from the Ausherman Family Foundation will help to provide money for gas for IBM's two fifteen-person vans used for transporting youth.
IBM has been an invaluable partner to this community and to the AFF Downtown Youth Center and Transportation Study Reports. Through AFF's studies, IBM connected the consultants and staff with parents of the youth to help build informed and thoughtful studies.
IBM continues to provide valuable services to the community, and we appreciate their support.
Interested in more news articles?
Check out other happenings and interesting news related to the Ausherman Family Foundation and Frederick County, MD.